Loupedeck Software Version 5.1, Includes New Marketplace and Voicemod plugin  
Software version 5.1 features a new Voicemod plugin for streamers and the Loupedeck Marketplace. The Marketplace gives users over 70 downloadable plugins, profiles, and icon packs for their Loupedeck CT or Loupedeck Live.
Loupedeck, the creator of customizable consoles for content creators and streamers, has released version 5.1 of its Loupedeck software. In addition to stabilization and improvements to existing integrations, the new software introduces a new plugin for Voicemod and provides access to the Loupedeck Marketplace, a one-stop-shop for Loupedeck users to download new tools and content.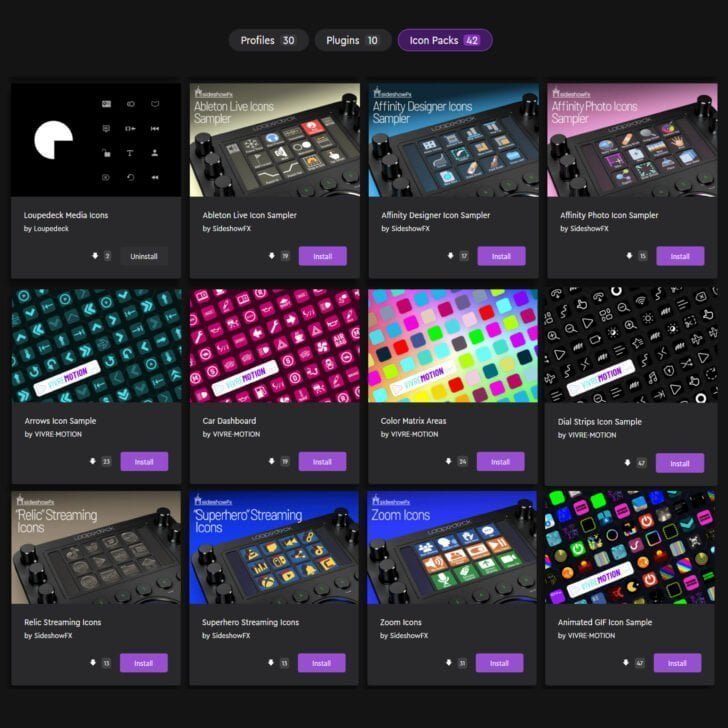 The Loupedeck Marketplace
The Marketplace will offer Loupedeck users the opportunity to search for and download new tools and content created by third-party software companies, other console users and Loupedeck itself.
With more than 70 downloadable items available starting today, the Marketplace currently offers Profiles, Plugins and Icon Packs, with additional downloads, including sounds and graphics to be added at a later date offers.
Profiles offer predefined sequences of certain work steps and editing functions that can be added to the respective software – to simplify or speed up the work process. For example, the "Photoshop" profile contains all the tools needed to complete repetitive image editing tasks more quickly – such as colour correction, merging layers and resizing images.
New plugins expand the functionality of Loupedeck consoles. These include apps that can be opened in the background with one fingertip or plugins connected to the smart home to control backlighting when streaming. New plugins available on Windows include Elgato Control (Lights), Speedtest, Voicemeeter, YouTube Music Desktop, Nanoleaf Control, GoXLR, WeatherWidget, DNLMidi, Voicemod, and MuteDeck.
Icon Packs allow users to customize the look and feel of their Loupedeck touchscreen through personalized images and animated icons.
"Loupedeck users are consistently requesting increased functionality of their consoles in the form of access to new programs via profiles and plug-ins," said Mikko Kesti, founder and CEO of Loupedeck. "The goal with the Marketplace is to create a constantly growing library of useful content where creators can find all they need to get the most out of their Loupedeck."
Voicemod plugin now available
Software 5.1 additionally adds compatibility with Voicemod. Popular with livestreamers, the voice distorter plugin will allow users to transform their voice in real time.
"We are always on the lookout for new and popular tools that will improve the streams of our users," said Alex Bordanova, Chief Audio and Technology Officer at Voicemod. "Voicemod will allow Loupedeck creators to successful execute their creative visions across all their livestream."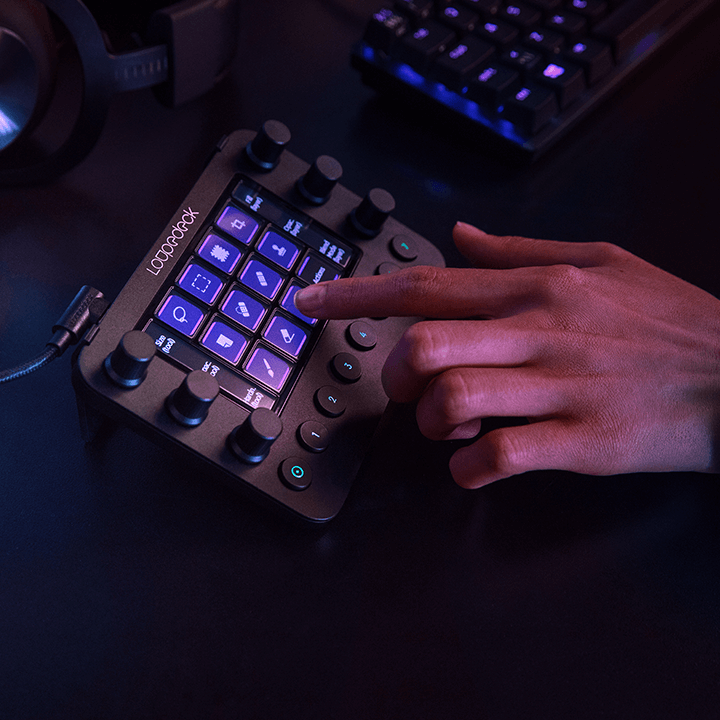 About Loupedeck
Loupedeck is the creator of Loupedeck+, the Creative Tool (CT), and the Live; custom-built editing consoles designed to improve the experiences of major software programs across photo, video and audio editing, design and livestreaming. With the rising demands of creative editing professionals, Loupedeck is committed to supporting their needs by expanding software compatibility and developing new hardware that makes editing faster, more ergonomic and more creative, while working seamlessly with Apple and PC operating systems. Loupedeck products are developed to maximize the creative potential and enhance the editing process from start to finish by providing the most intuitive approach to the most complex industry leading software.
Headquartered in Helsinki, Finland, Loupedeck was founded in 2016 with a highly successful Indiegogo crowdfunding campaign that exceeded its original target by 488 percent. For more information, visit www.loupedeck.com.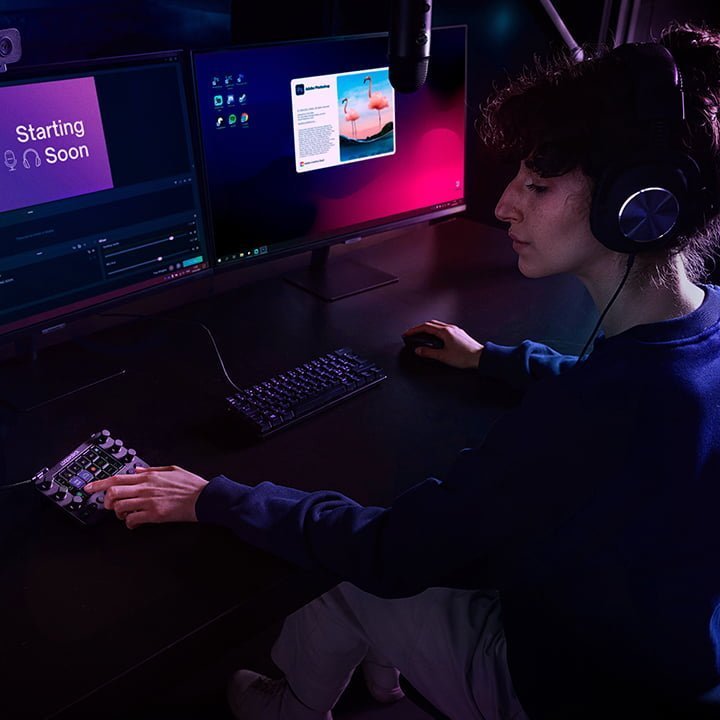 About Voicemod
Voicemod is the leader in real-time audio augmentation. Developers trust Voicemod's audio technology to help end-users create virtual voices and define their sonic identities. As companies strive to build a responsible metaverse, Voicemod is the tool that helps gamers, content creators, and professionals of all skill levels find the voice that best expresses themselves as they play, work, create, and entertain. Discover more at www.voicemod.net.