Get started with Loupedeck
Download the latest Loupedeck Software
The Loupedeck Software supports all consoles and is compatible with macOS and Windows 10 operating systems. Scroll down to learn more about the new Loupedeck Software experience available in versions 5.0 and above.
Loupedeck Software Overview
The Loupedeck Software includes a highly intuitive UI, along with a Simplified Profile for easy streaming with Loupedeck CT or Loupedeck Live.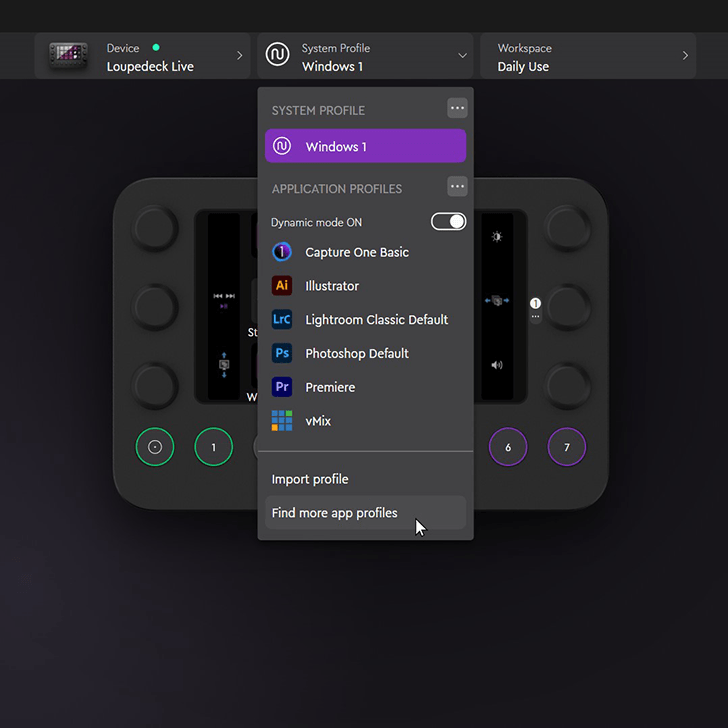 Find what you need faster
Loupedeck's powerful User Interface, offers faster and more intuitive access to the navigational panel through profile and workspace dropdown menus.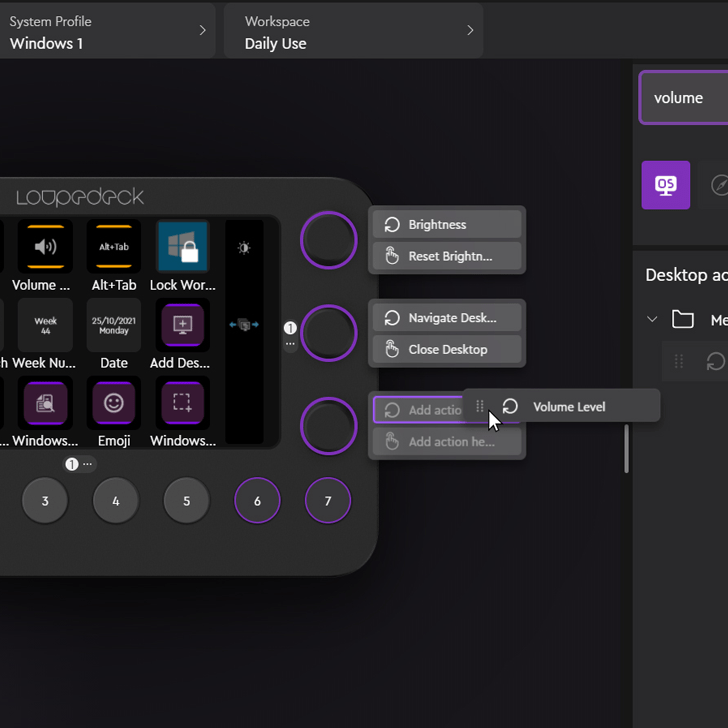 Easily drag and drop actions
Customizing your Loupedeck is easier than ever. Simply drag and drop actions on to any touch button.
Create powerful macros and actions
The Loupedeck Software makes creating and using Custom Actions smoother than ever before.
Get started with Loupedeck Plugins
Learn more about the Loupedeck Software and Loupedeck native plugins.
Learn More