Loupedeck
Inspire Creativity. Master Execution. Faster than ever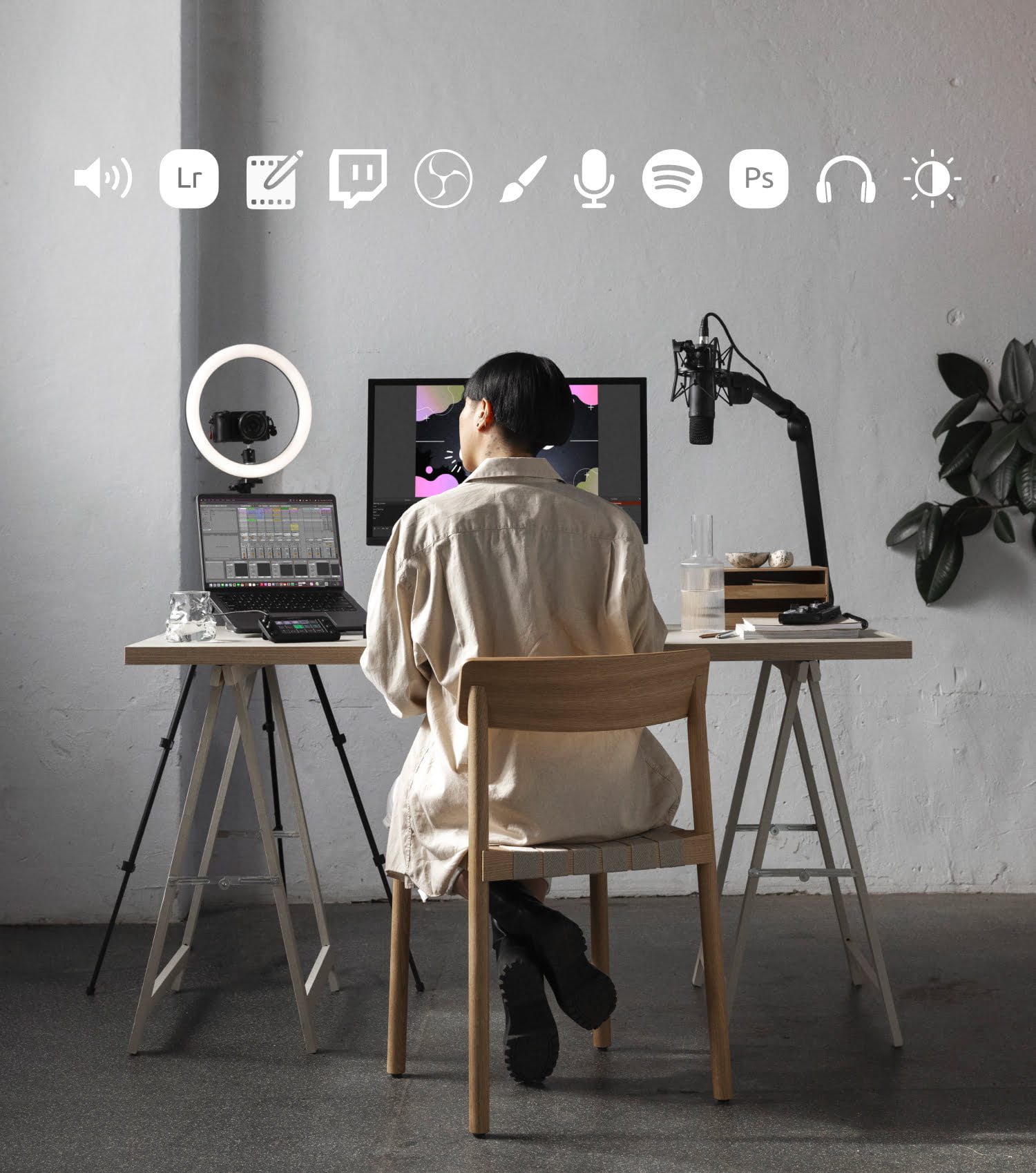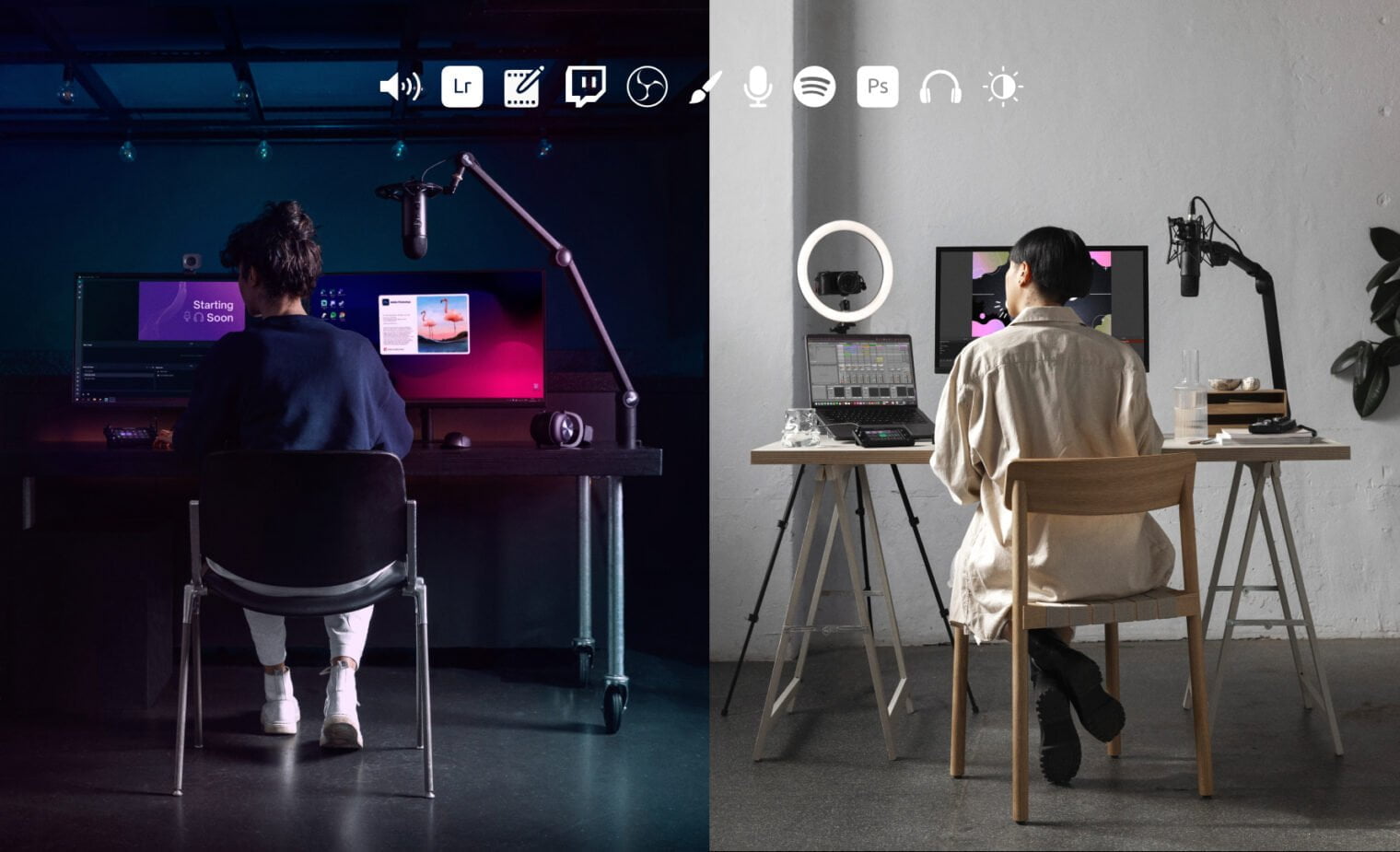 BRINGING CREATIVITY AND INNOVATION TOGETHER
Loupedeck custom consoles combine analog control with digital precision to offer power and flexibility to all creators. Move through workflows with lightning speed and fine-tune adjustments at the touch of a button or the turn of a dial. All the tools you need are right at your fingertips, so you can create and bring any vision to life with confidence.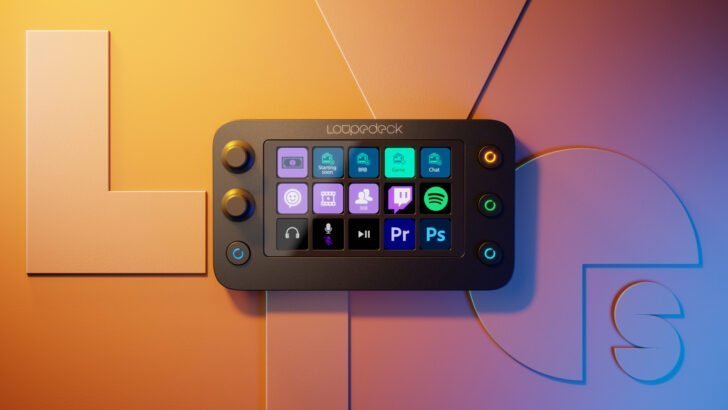 Loupedeck Live S
SIDEKICK FOR STREAMING AND PRODUCTIVITY
Streaming has never been easier. The Loupedeck Live S simplifies streaming with touch-sensitive buttons and tactile dials, so you can chat with fans, switch scenes, adjust audio with ease, and so much more.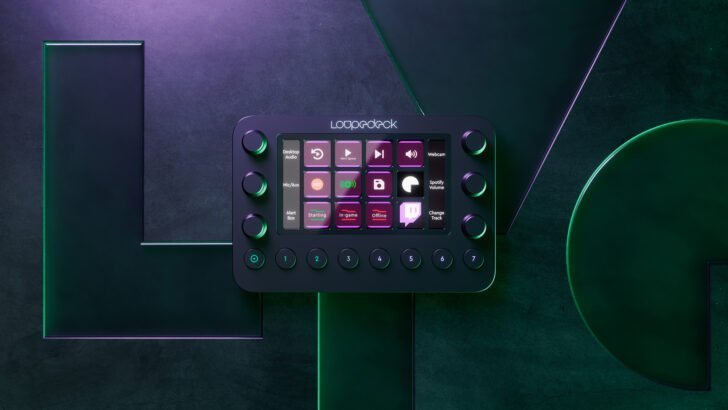 Loupedeck Live
CREATE AND STREAM LIKE A PRO
Loupedeck Live brings total freedom to your content creation and streaming workflow. Create, edit, and stream on the fly and never miss a moment with complete control at your fingertips.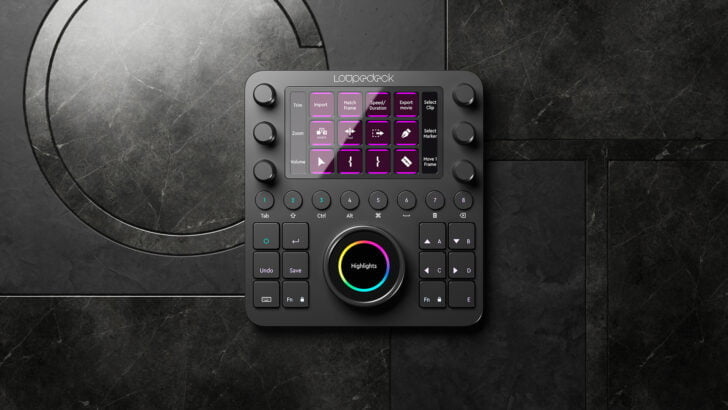 Loupedeck CT
PERSONALIZED WORKFLOW FOR CREATIVE MASTERS
Push boundaries and bring any vision to life through seamless interactions and unlimited creative control. Loupedeck CT is our most powerful and highly customizable editing console for creative professionals.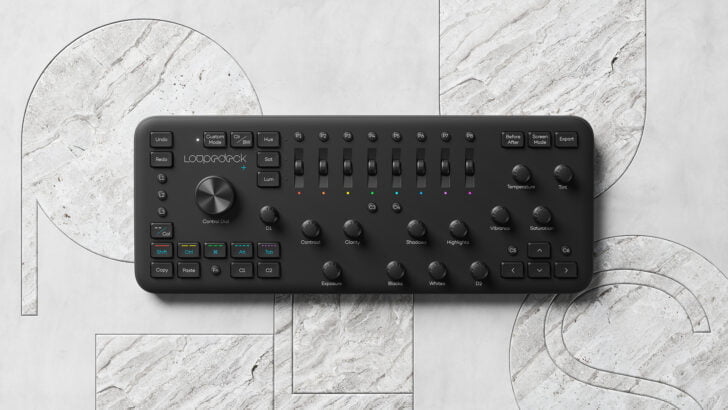 Loupedeck+
EDITING MADE EASY FOR BEGINNERS AND PROS
Loupedeck+ makes editing simple, keeping your creative vision in focus. Its intuitive design makes retouching, grading, and fine-tuning your photos and videos feel like second nature.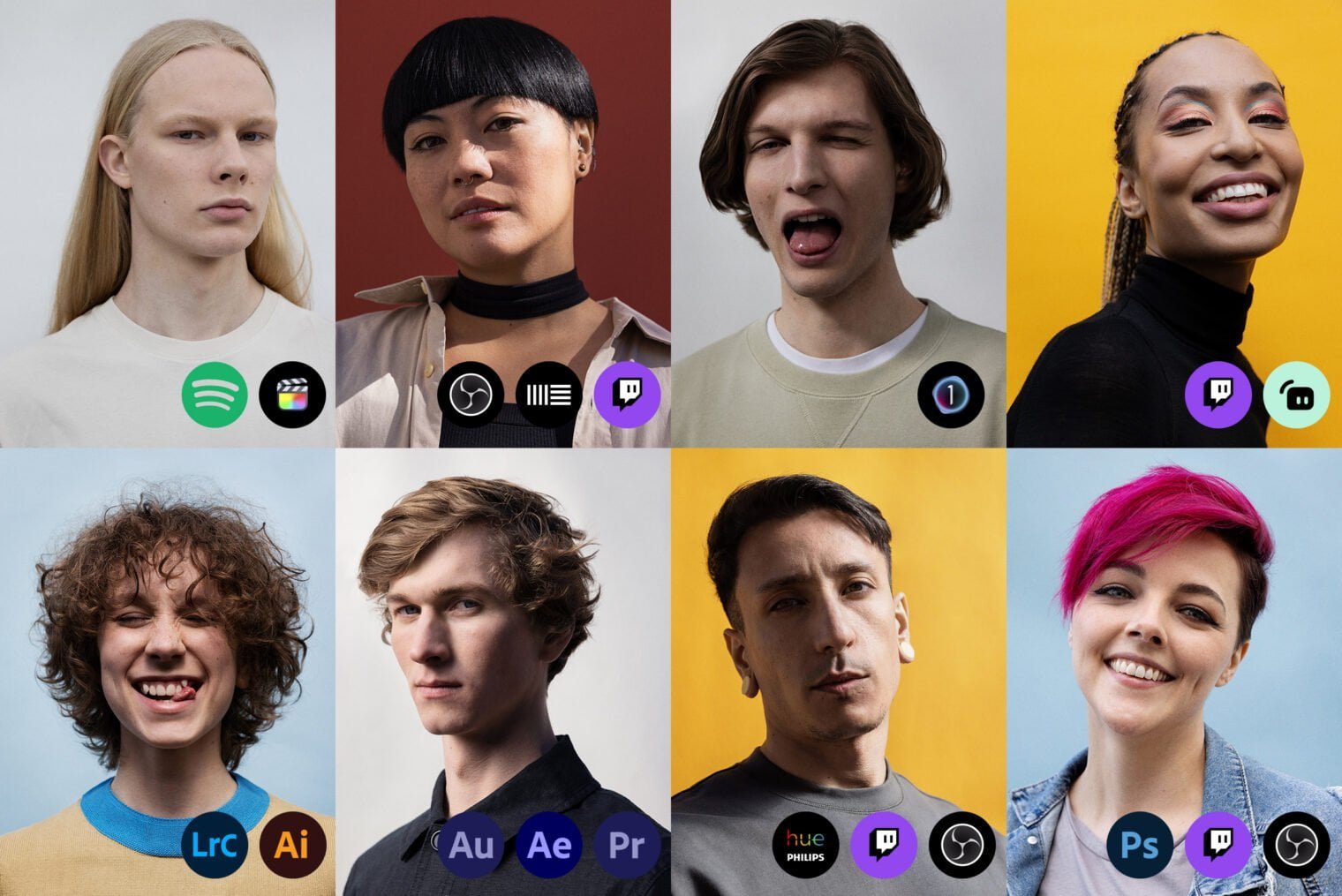 Create with your favorite software
A SEAMLESS CREATIVE EXPERIENCE
Loupedeck offers deep native integrations with industry-leading creative software for photo editing, retouching, video editing, color grading design, streaming, and much more.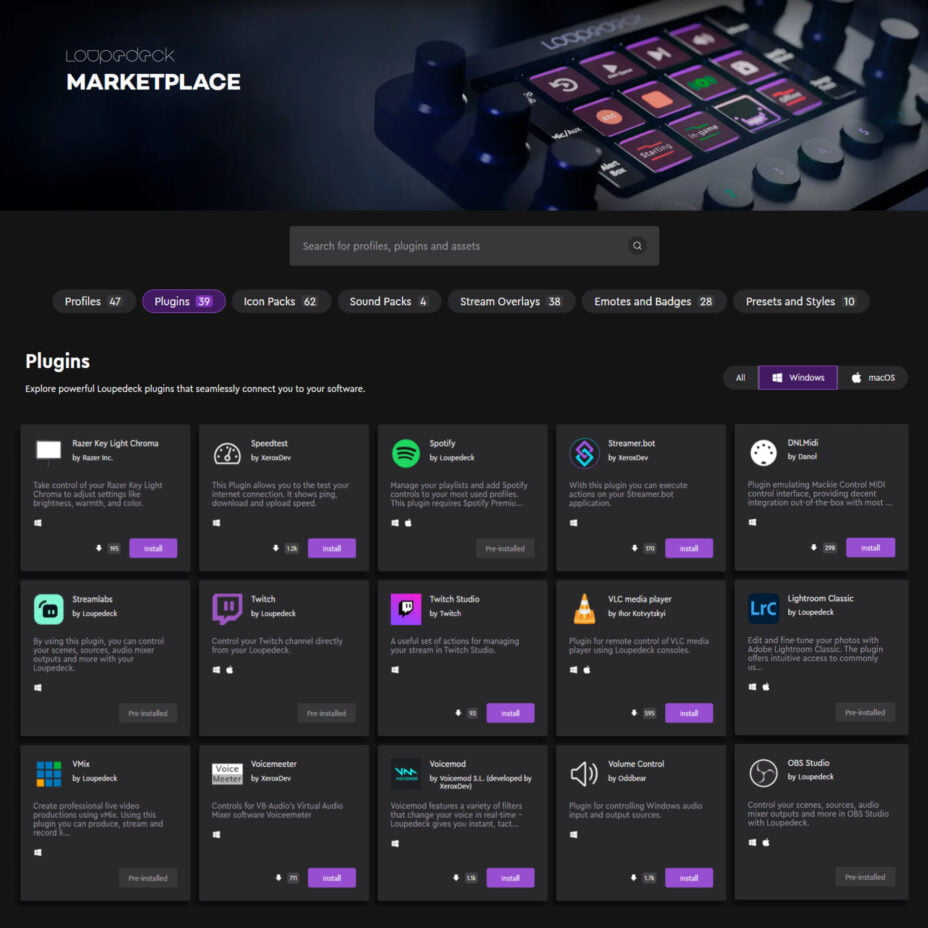 LOUPEDECK MARKETPLACE
Free plugins, profiles & icon packs
Loupedeck Marketplace is where it's all at. Here you'll find tools specifically tailored to your console, plus over 200 downloadable items and brand-new content added regularly.
Ready to elevate your creative performance?
EXCLUSIVELY ON LOUPEDECK.COM
Shop the complete collection of Loupedeck custom consoles, bundles, and accessories. Free International Shipping on all Loupedeck console orders.
Explore now
Discover more on the Loupedeck Blog
Discover how the Loupedeck AI assistant, powered by OpenAI, can transform your creative process by streamlining tasks, from ideation to editing, and social media management. Elevate your content and boost productivity effortlessly.
The holiday season is the time for giving gifts and connecting with family and friends. Loupedeck Consoles are the best holiday gifts for photographers, filmmakers, designers, and people who stream and create content for their Twitch or Youtube channels.