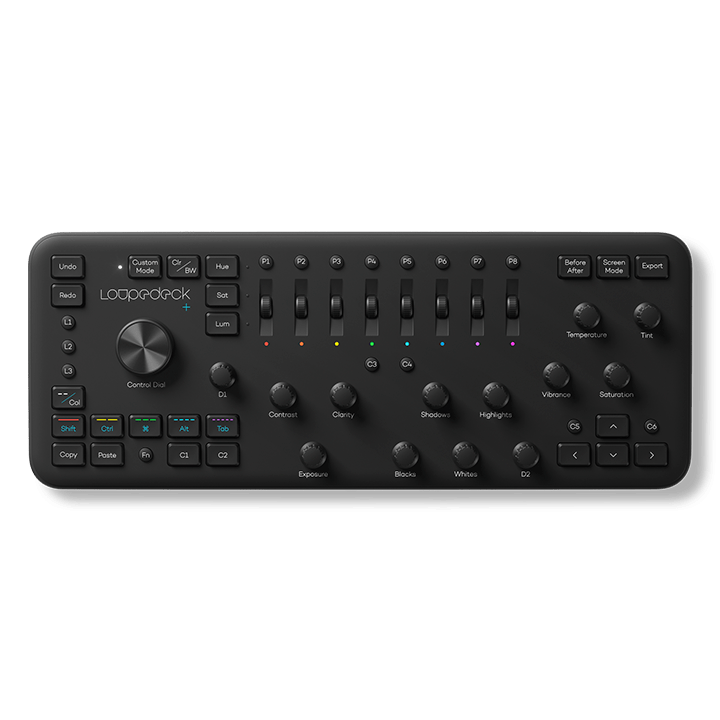 Editing made easy for beginners and pros
Loupedeck+
Intuitive design and tactile controls bring a natural feel to photo and video editing. Loupedeck+ is an ergonomic, easy-to-use console for beginners and pros.
On sale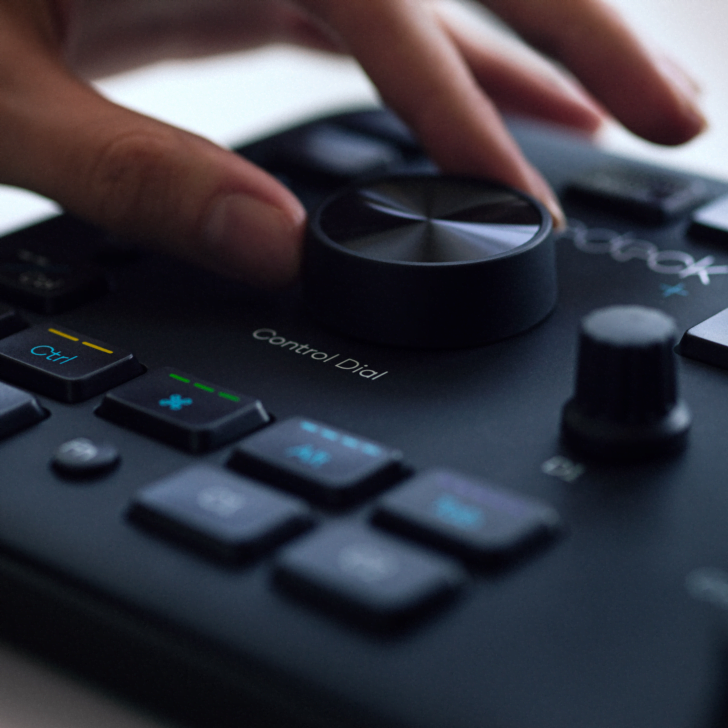 Stay focused on your creative vision
Your hands, and creativity align for seamless editing harmony
Loupedeck+ is a valuable console for photo and video editing professionals and beginners. Its ergonomic design and user-friendly interface enhance your editing quality and increase output, making achieving the perfect edit easy.
Photo and video editing is now simple
Experience a more natural way to create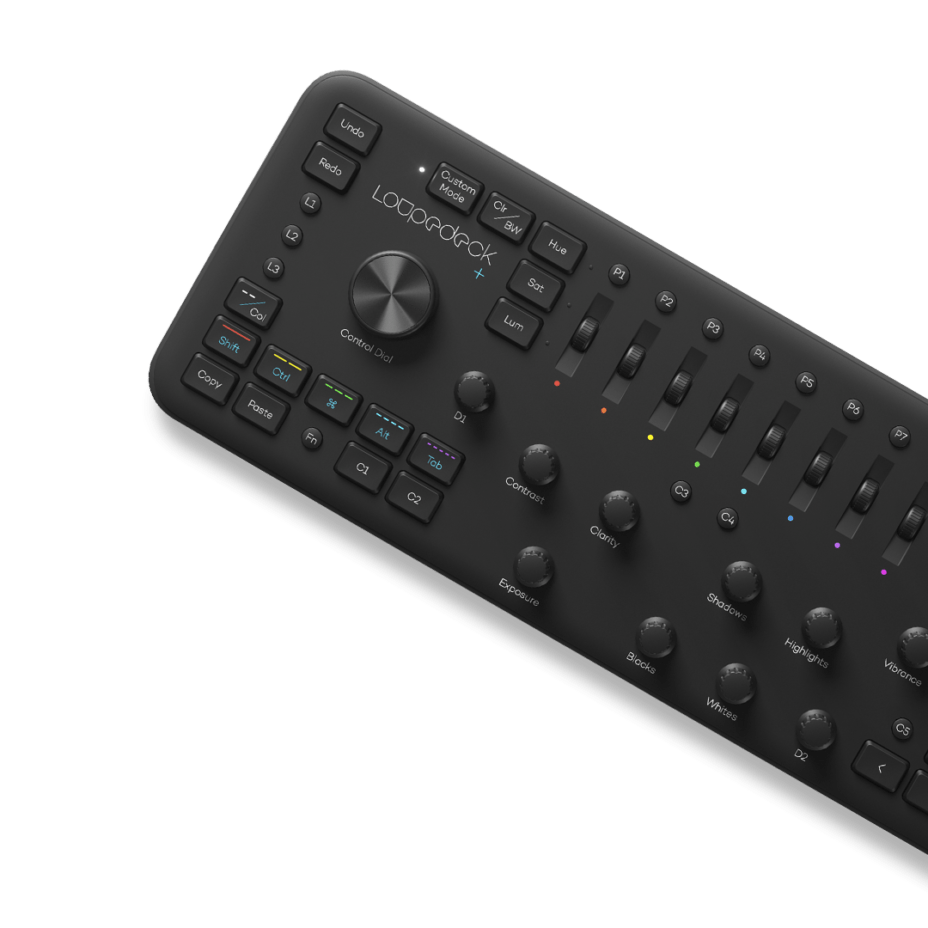 Native compatibility
Deep Integrations
Experience a variety of deep, native integrations to leading creative software and unlock time-saving features.
Precision Editing
Tactile Controls
Quickly navigate your timeline, apply precise incremental adjustments to clarity, exposure, and more with tactile dials.
Easy to use
Default Layouts
Start editing right away with no learning curve using default layouts specifically designed for each software.
Edit in full-screen
Full-Screen Mode
Editing in full-screen mode makes retouching, grading, and fine-tuning your photos and videos easy.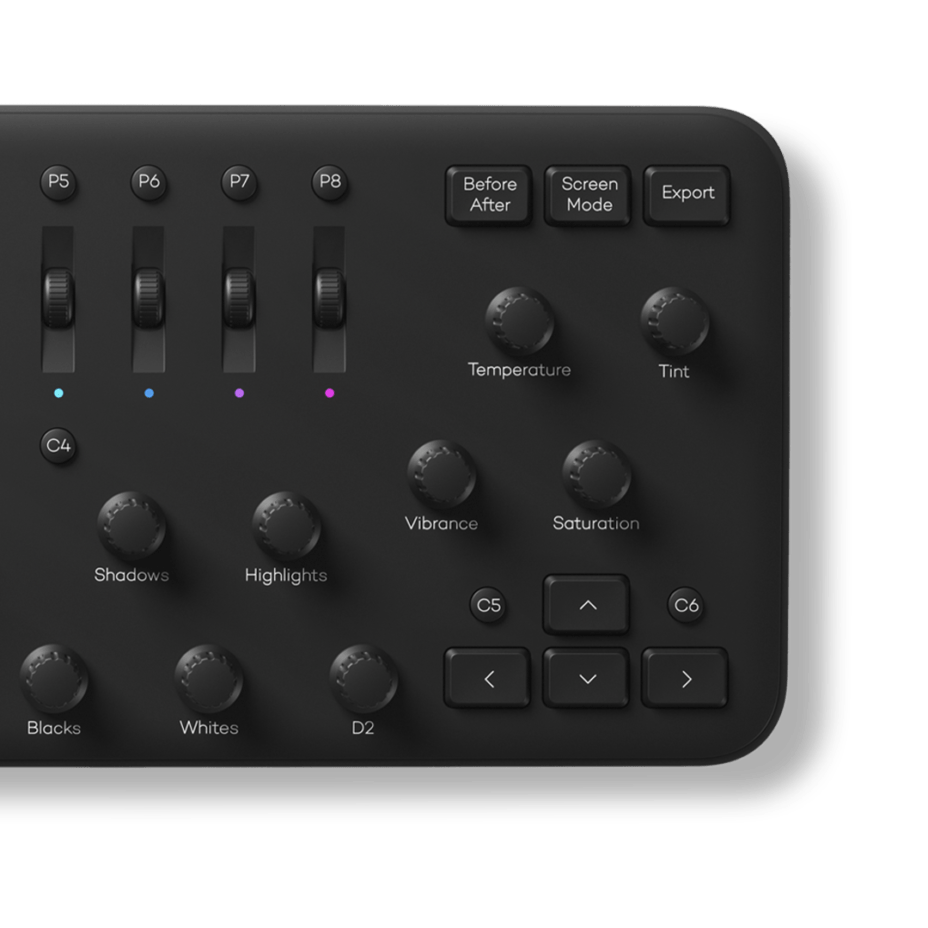 Full Color Control
Color Management
Get full control over your colors and make precise adjustments without ever opening a menu or panel.
Instantly apply presets
Lightroom Presets
Loupedeck+ has 8 dedicated round buttons for your favorite Lightroom presets. Assign up to 16 presets and apply edits instantly with a press of a button.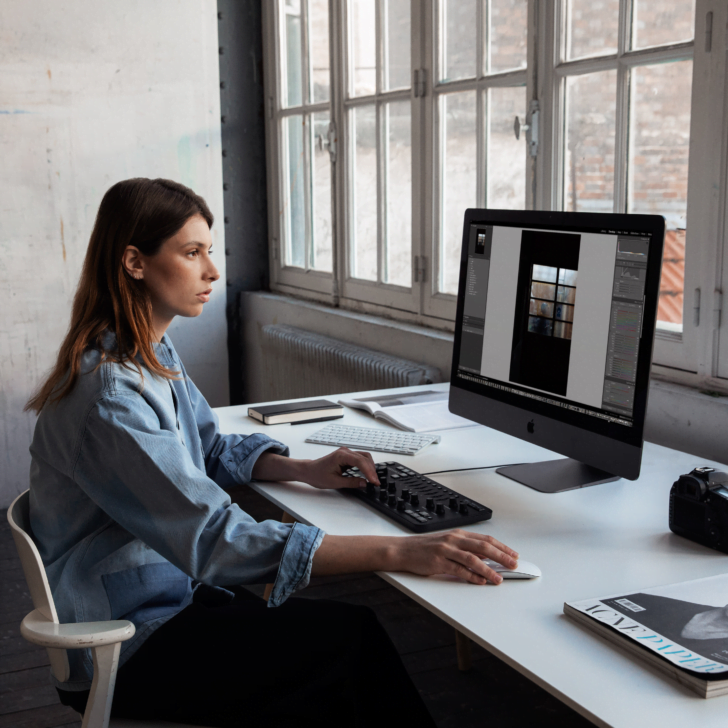 Let your creativity flow
Easy and efficient editing workflow
Instead of jumping between complex menus and panels, all the controls you need are right at your fingertips. Rate and cull through hundreds of photos in minutes, precisely color-grade your videos, and more with a simple push of a button or turn of a dial or wheel.
Industry-leaders back Loupedeck+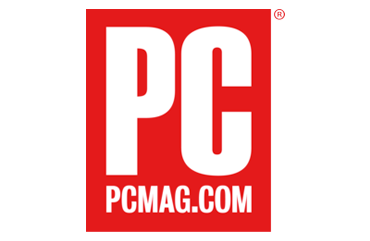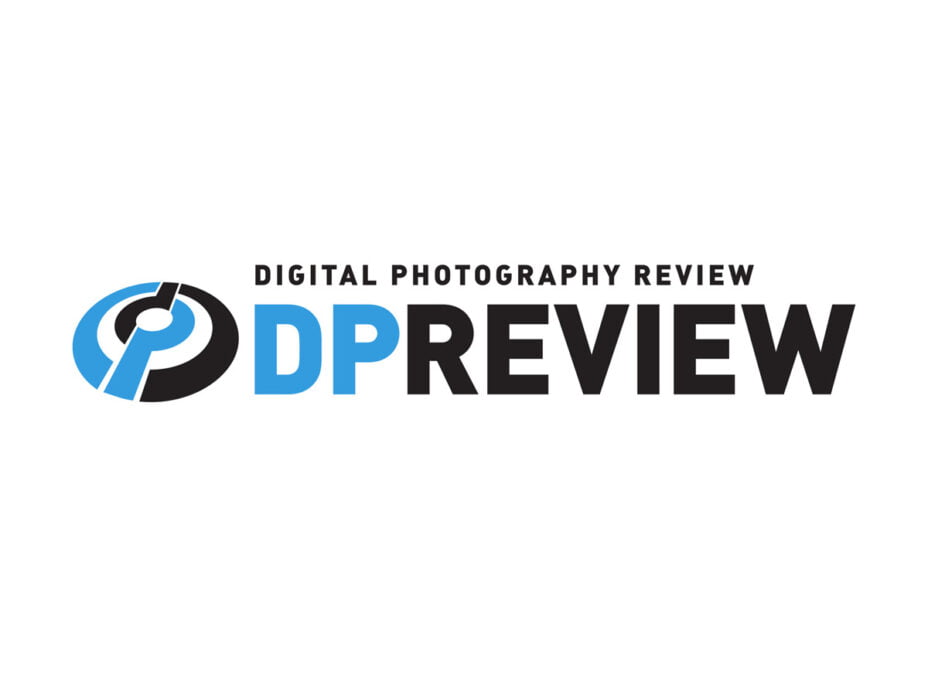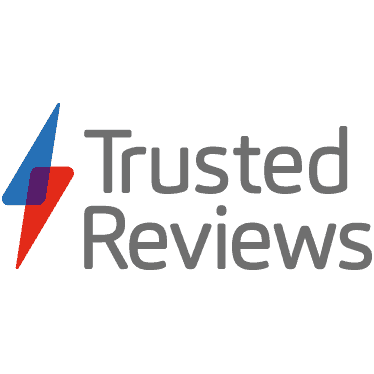 From the Loupedeck Community
"If you are a wedding photographer, you shouldabsolutely buy this today, even if you don't shootweddings, you will still find tremendous value in this product."
– Fstoppers
"Loupedeck's hands-on controls make you better at Lightroom"
– Engadget
"Rarely have we seen peripheral pieces of hardware that get the kind of buzz and attention as what surrounds Loupedeck."
– SLR Lounge
"The Loupedeck console turned my post-production work from a serial endeavor to a parallel endeavor."
– Lando Griffin / @thesuitedracer
"Loupedeck+ has helped me out a lot when it comes to work I have to do in large quantities. The ability to apply presets and change the basic parameters of an image has helped to speed up my workflow and make my editing more efficient. The portability allows me to take it around the world with me to continue my work elsewhere!"
– Jonathan Rogers / @jpr.photos
"We've been using the Loupedeck for over a year now which means we've edited an entire wedding season with it. It's so satisfying to work on images with dedicated keys and knobs for specific tools. And on top of that programmable keys for shortcuts to function you use most often. At the end of the day, it's easy to realize how great of a tool it is, because the moment you take it away, it's like working in the dark ages."
– Cat & Jeff / @theapartmentphoto
"Using the Loupedeck has improved my workflow and my creativity – mainly for game day. What used to take me about 2hrs has been sliced in half, which added an element of freedom to my edits. I'm able to crop/rotate and apply edits with one keyboard and no use of a mouse. It also comes on the road with me, almost as if it is my personal assistant in the studio or in a cabin in the woods."
– Aleksandar Jason
"This console really helps, especially when editing a lot of photos or color grading in Premiere Pro. It also helps to edit faster, all the commands are right there in front of you."
– Adnan Saputro / @adnansaputroo
"Having the tactile connection to individual controls produced a more natural and artistic experience. I am now able edit without taking my eyes off of the image, which has become an invaluable part of my creative process."
– Adam Karnacz / First Man Photography
Inspire your creative vision
Edit faster and more efficiently with Loupedeck+, the photo and video editing console for pros and beginners Loupedeck+
Buy now