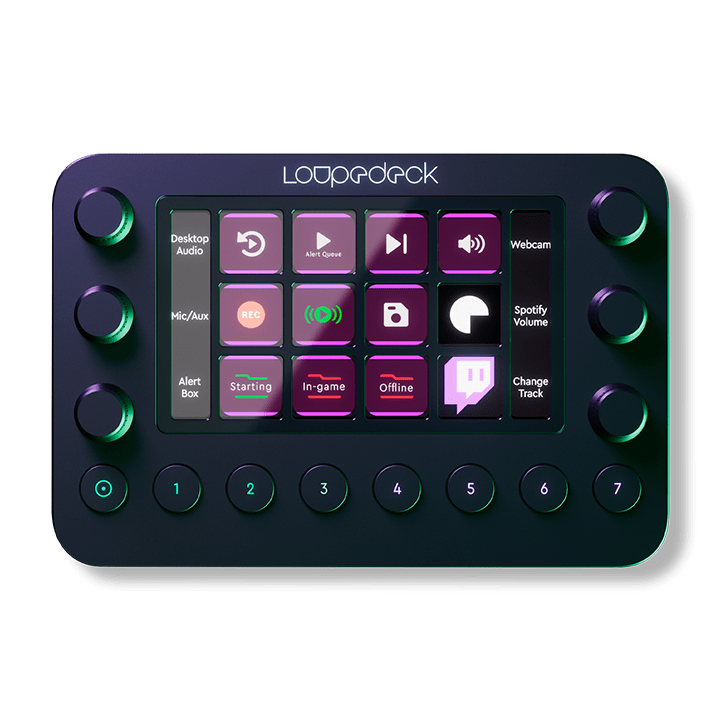 Total freedom for content creators and streamers
Loupedeck Live
Instant creation, editing and streaming at your fingertips. The Loupedeck Live offers speed, accuracy and authority for content creators and live streamers with a limitless vision.
On sale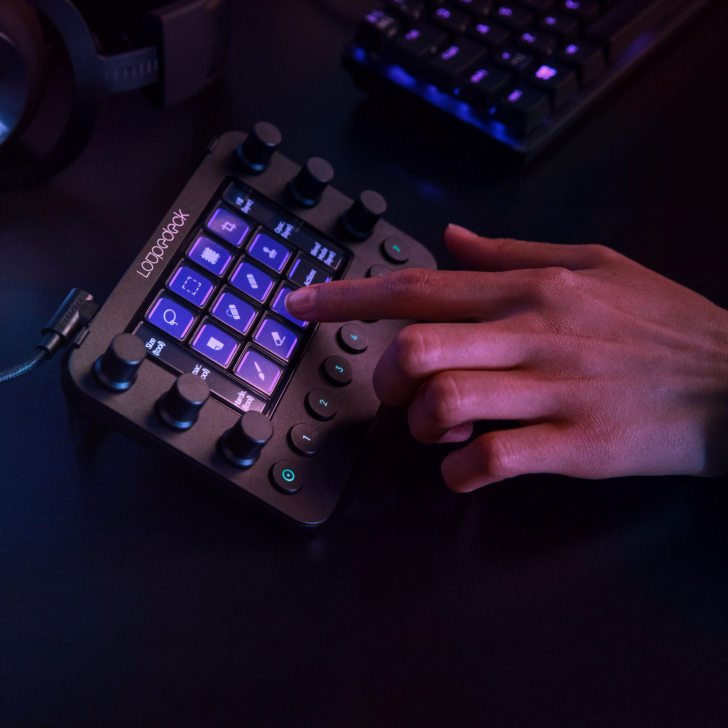 The power to create in the palm of your hand
Creating content and going live have never been this smooth
Stop missing moments and falling behind your flow. Loupedeck Live is here to support you, keeping you engaged and always in control. Instantly access all of your tools, so you can stay focused on your creativity and growing your stream.
Upgrade your performance
Take your creative and streaming workflow to a whole new level
Streamline your workflow
Workspaces
Group your tools, functions, apps, macros, and more into dedicated workspaces, for instant and easy access.
Native Compatibility
Deep Integrations
Experience a variety of deep native integrations to leading software such as Photoshop, Premiere Pro, Twitch, Streamlabs OBS, and OBS Studio and unlock exclusive time-saving features.
Looks and feels good
Built to last
Loupedeck Live's compact premium build features, haptic analog dials, customizable buttons, LED backlighting, and more – providing consistent, reliable support for content creation and streaming.
You're always in control
Dynamic Interface
Seamlessly create across various software and switch between tools and functions all from one consistent user interface.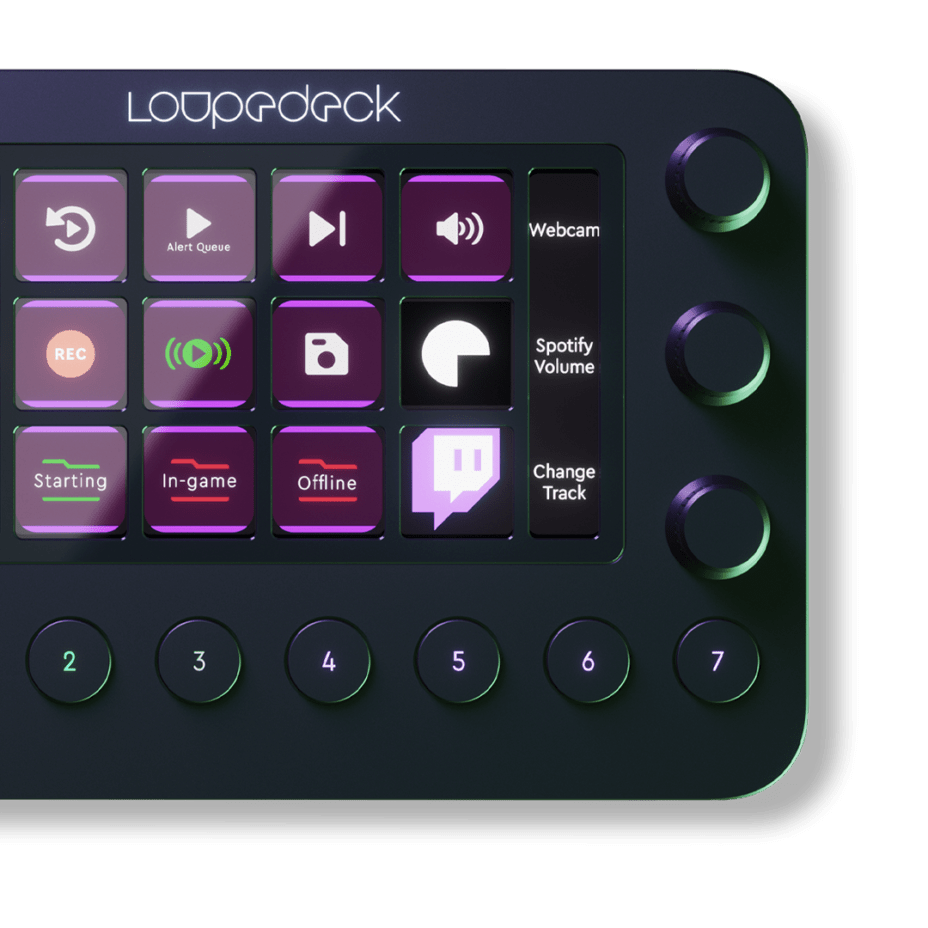 Create and stream without limits
Works with your software
Create and stream using any software you want by creating custom profiles, fully expanding the compatibility of your console.
Make changes you can feel
Tactile Controls
Apply functions with a quick tap of a haptic, touch button and make precision edits and adjustments on the fly. All controls are backlit, perfect for low-lit environments.
Adjusting sound is fast and easy
Precision Audio Control
Adjust the volume of your stream's audio channels and microphone levels without taking your eyes off the game.
Power your content & streaming workflow
Intuitive. Smooth. Endlessly customizable.
Go live in seconds, effortlessly switch scenes and sources, adjust your audio channels on the fly, and much more. Loupedeck Live lets you customize everything to your needs, letting you create and stream without limits. You can even automate sequences using actions, macros, and delays all from one intuitive interface.
Industry-leaders back Loupedeck Live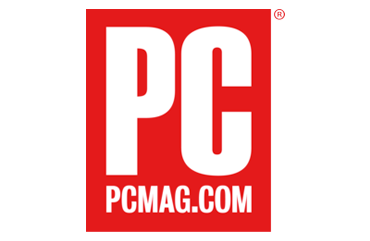 From the Loupedeck Community
"It's an awesome piece of hardware and software. The possibilities are really endless, knowing you can customize it to no end!"
– Gael LEVEL / Pro Streamer and Content Creator
"If you're doing content creation or streaming.. it's in my opinion a no brainer to go with Loupedeck Live"
– Chad Miller / Pro Streamer & Content Creator
"I used to have a really complex live stream and it was really stressful. Not anymore with this thing!"
– Michael Feyrer Jr. / Pro Streamer & Content Creator
"As much as I love to explore and find places like this one right here when I'm back home all I think about is editing the pics I got! The Loupedeck Live has helped me to improve my editing workflow so much that now I basically do all my edits through the console. It's legit good. My favorite part is the photo rating, going through all my shots and rating them is so much easier now. Can't recommend this enough!"
– Mica Veras dos Santos / Pro Photographer
"My editing workflow was speeding up already in the first days after buying the Loupedeck Live. Now I'm using it every day. It's reliable, fast, easy to set up, and works perfectly with Lightroom and Final Cut Pro. Loupedeck Live saves me time and makes my edits even better!"
– Gerson Verkerk / Pro Photographer and Videographer
"The beauty of the Loupedeck Live is how customizable it is. The applications for this are limitless. On a creative side there's so much more you've unlocked especially when it comes to @lightroom, Premiere Pro, and Final Cut."
– Spencer Ryan / Pro Filmmaker
Create, edit and stream without limits
Create and stream faster than ever before with Loupedeck Live, the custom console for content creators and streamers
Buy now