Loupedeck Holiday Deals
The best gifts for creators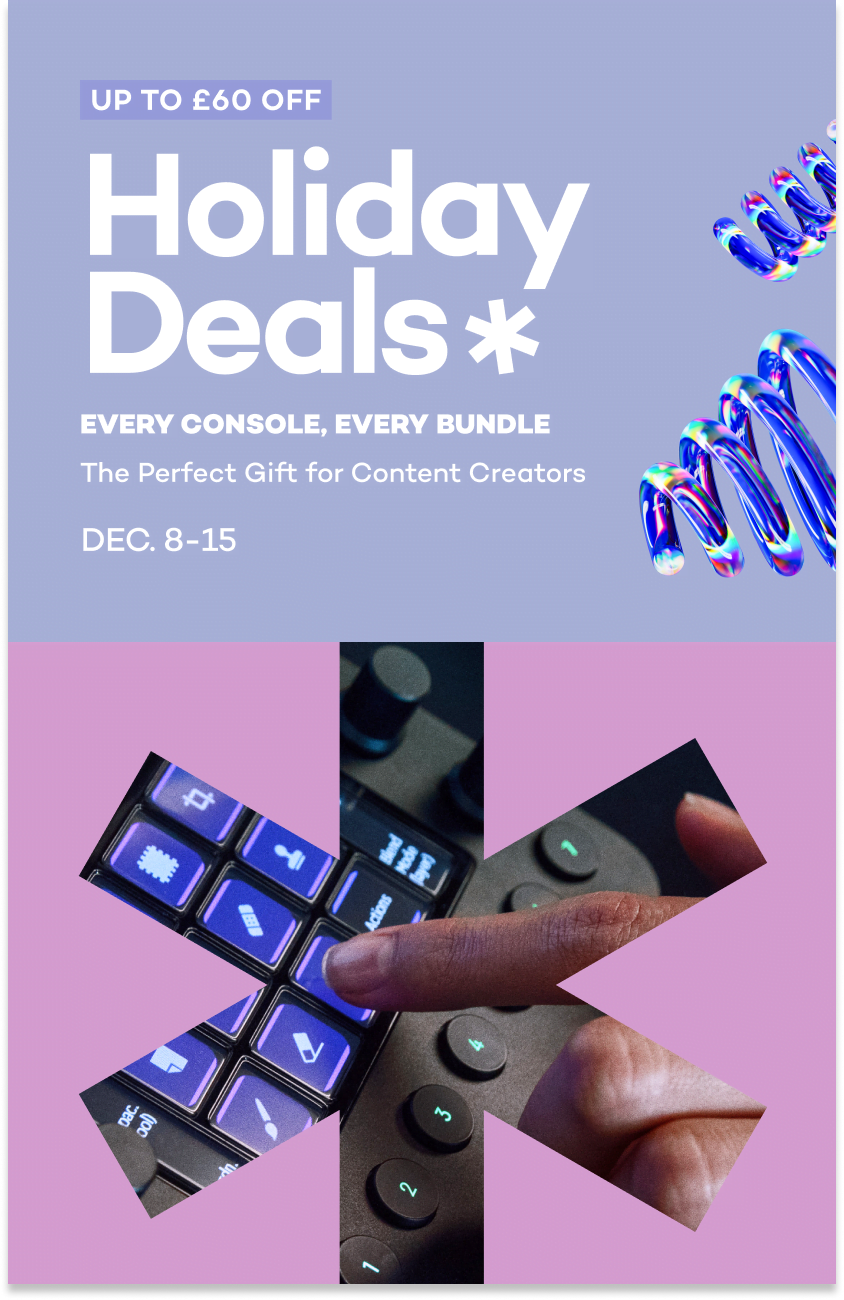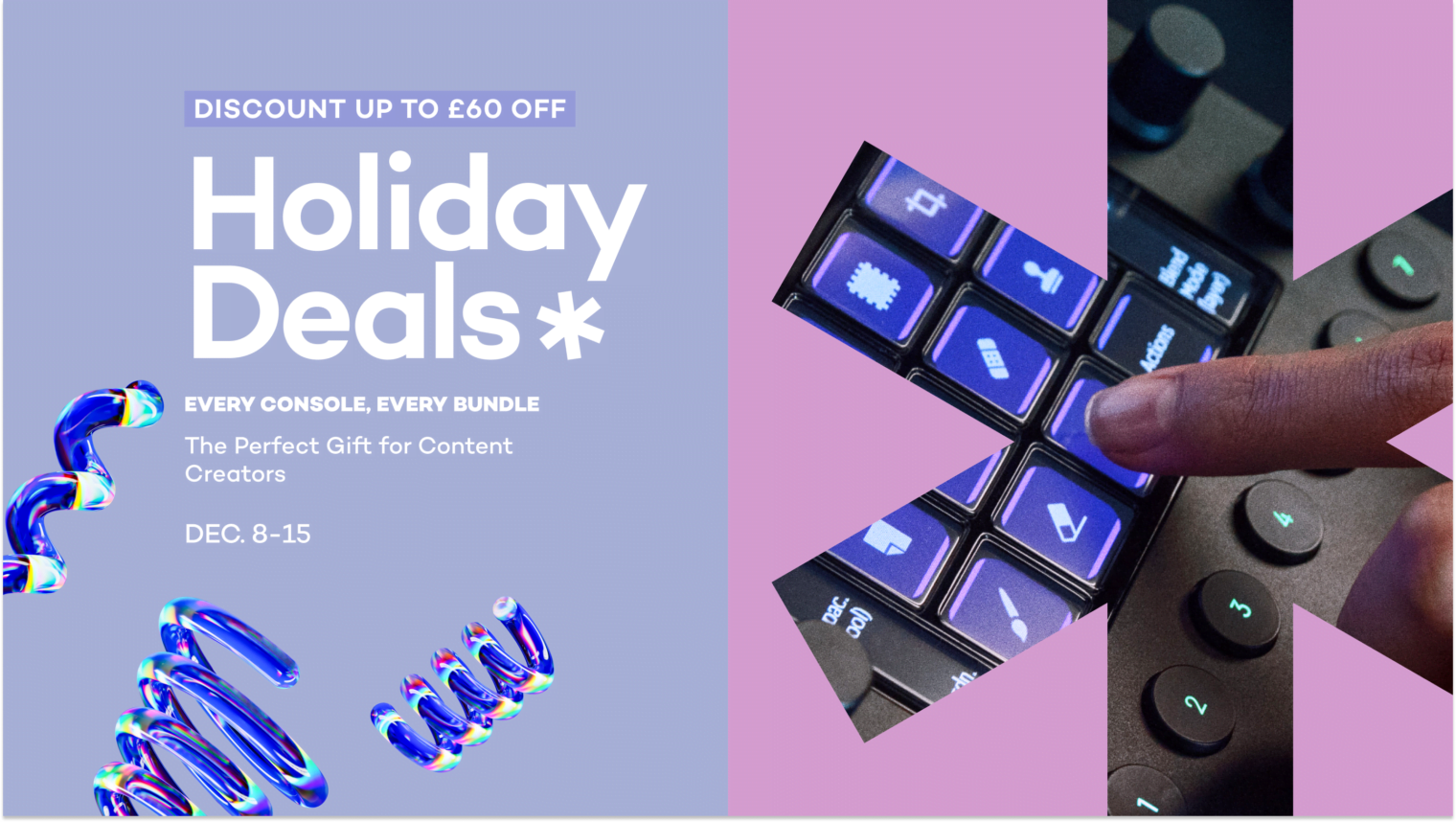 DISCOUNTS UP TO 80€ – OFFER ENDS DEC. 15TH
This Christmas, take advantage of our special Holiday Deals on all Loupedeck Consoles and exclusive Bundles. Find the perfect gift for every creator, whether they're streamers, editors, or productivity enthusiasts. Enjoy discounts of up to 80€ on Loupedeck Consoles and Bundles.
Holiday Deals for Pro Editors, Colorists & Creators
Holiday Deals for Photo & Video Editors of All Levels
On sale
Loupedeck+
Intuitive design and tactile controls bring a natural feel to photo and video editing. Loupedeck+ is an ergonomic, easy-to-use console for beginners and pros.
On sale
Holiday Deals for Streamers & Productivity Seekers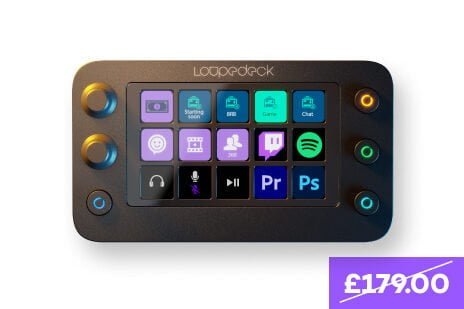 On sale
Loupedeck Live S
Stream your best content, connect with your audience, adjust your audio effortlessly, and manage your daily productivity tasks all from one simple interface.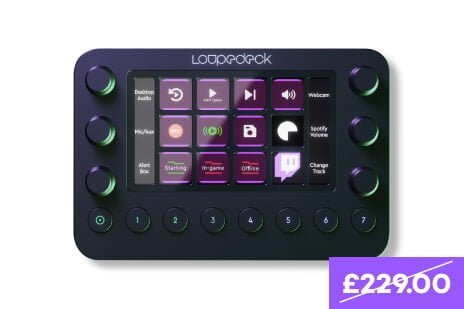 On sale
Loupedeck Live
The Loupedeck Live offers speed, accuracy, and authority for content creators and live streamers with a limitless vision.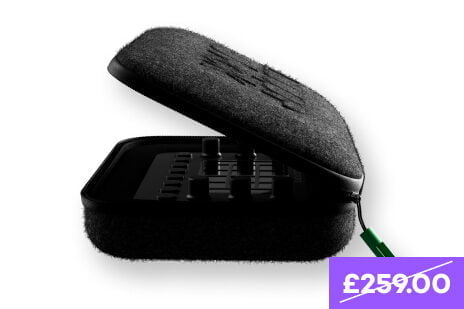 On sale
Your Guide to Choosing the Best Loupedeck Console
FROM EDITING TO STREAMING FIND THE RIGHT CONSOLE FOR YOU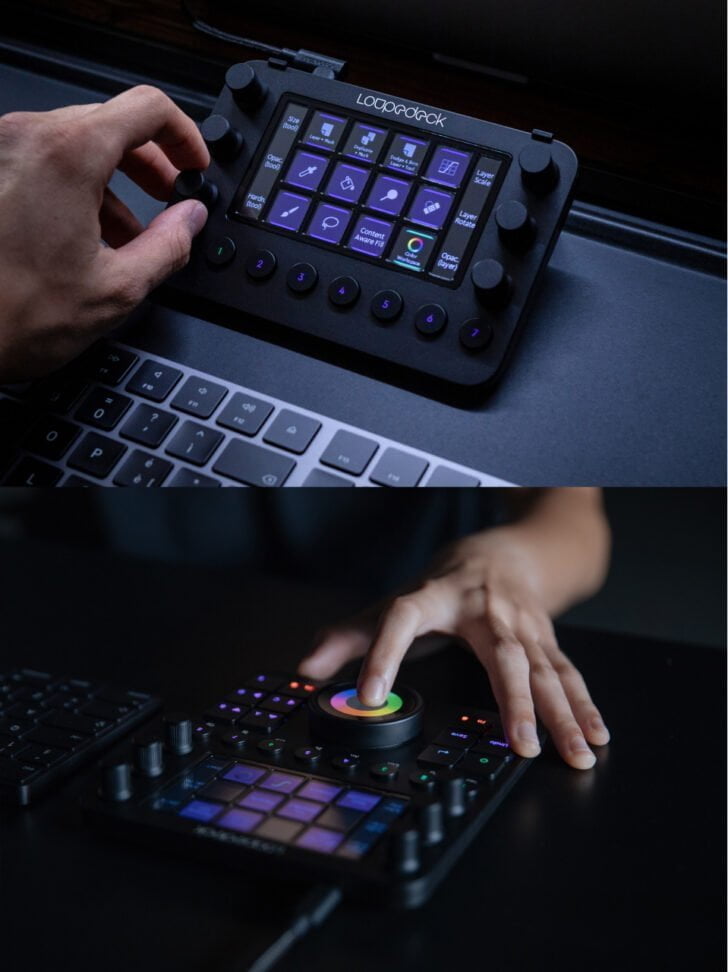 Best tools for pro editors and colorists
ADAPTS TO ANY CREATIVE WORKFLOW
Loupedeck CT and Loupedeck Live are compact, fully customizable consoles with powerful, versatile and premium design. Ideal for creative pros who work across various editing software, seek precision and efficiency.
Loupedeck CT features the multi-touch color wheel for professional color-grading and adjustments.
Loupedeck Live is a more compact, affordable option, which enables a similar level of precision and control for semi-pro to professional editors.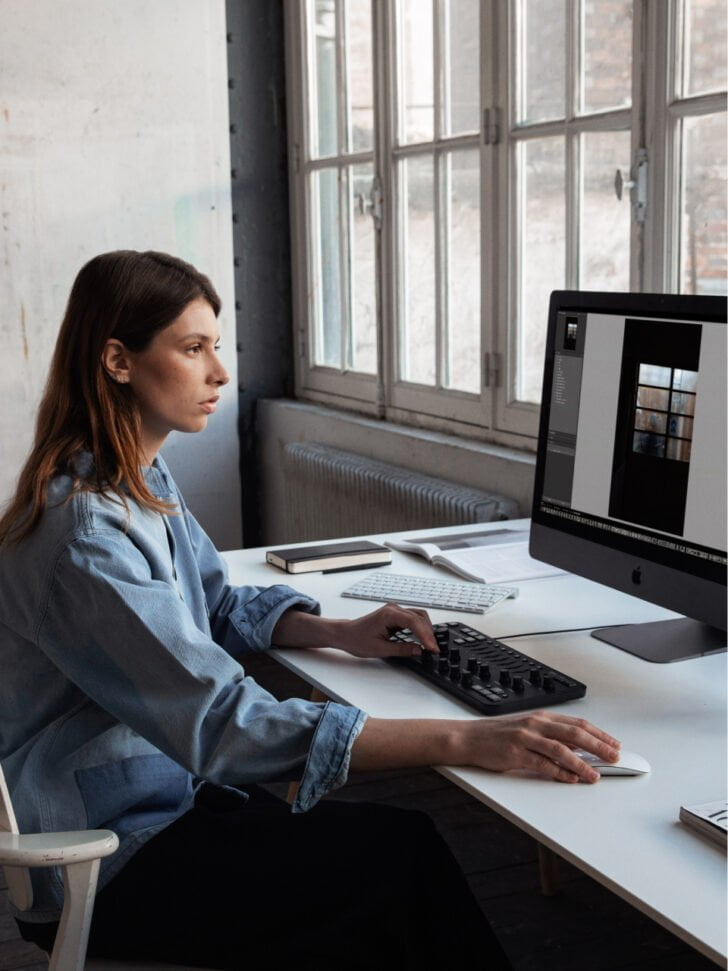 Go-To Console for Photographers and Filmmakers
ERGONOMIC AND EASY-TO-USE
Loupedeck+ is ergonomic, intuitive, fast and easy to use. Perfect for heavy Lightroom Classic users, aspiring photographers and video editors. Helps editing large batches of photos faster.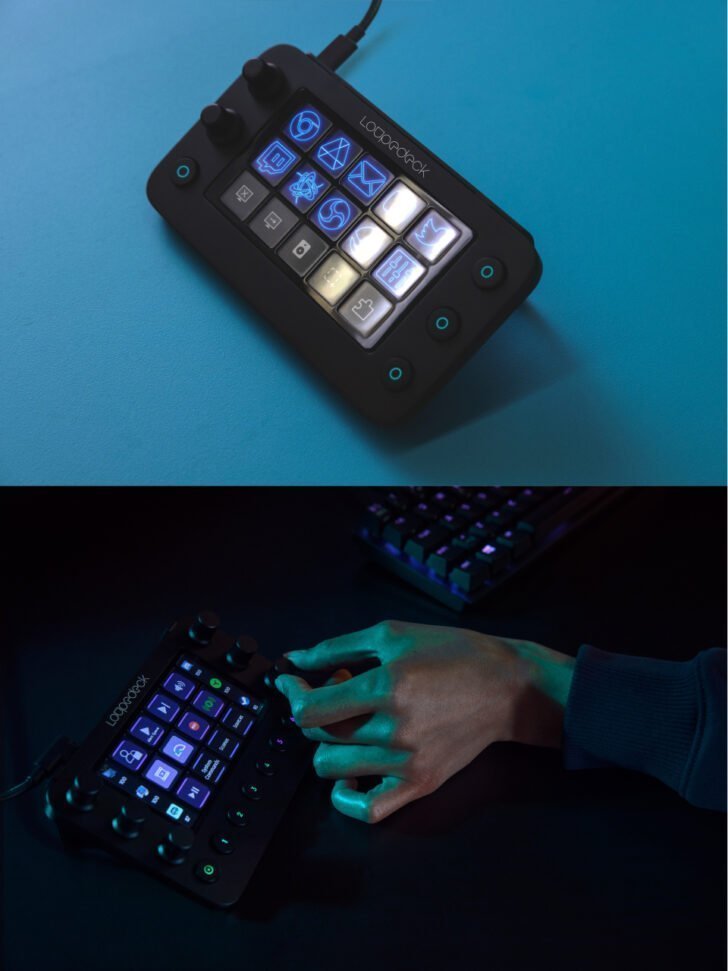 Must-Have Controllers for Streamers and Productivity
STREAMING AND DESKTOP CONTROL CENTER
Loupedeck Live and Loupedeck Live S feature touchscreen buttons, analog dials, RGB buttons and a stand for a finer angle.
Loupedeck Live is ideal for professional streamers with sophisticated setups who seek multi-audio control and whose creative workflow spans from streaming and production to photo and video editing.
Loupedeck Live S is a perfect entry-level tool with daptable interface and powerful software. Perfect for stream control, productivity tasks, and small edits.
Everything you need to know about Loupedeck Holiday Deals
This holiday, treat yourself to the gift of creativity. Starting December 8th, enjoy our biggest savings of the year with Holiday Deals up to 80€ off on every Loupedeck Console and Bundle.
For pro editors, the Loupedeck CT offers unmatched precision and efficiency. Its customizable controls, tactile dials, and buttons enable you to seamlessly navigate your workflow, creating masterpieces with ease. Hobbyists will find the Loupedeck+ ideal, with its intuitive interface and tactile controls that make editing an effortless, natural experience, enhancing your creative vision. Both are now available with up to 80€ off.
For content creators and streamers, the Loupedeck Live is the ultimate companion. It simplifies editing, streaming, and content creation with customizable controls and intuitive layout. For those mindful of budget, the Loupedeck Live S is an essential gadget, offering the ultimate functionality for streamers and productivity enthusiasts.

LoupedeckHoliday Deals sale starts Monday, December 8th. We recommend, you to sign up for the Loupedeck Newsletter to receive exclusive sales and offers exclusively available to our newsletter subscribers.
Loupedeck Holiday deals and discounts begin December 8th and will end on Dec.15th at midnight.
Loupedeck Holiday Deals will consist of Loupedeck CT, Loupedeck Live, Loupedeck Live S, and Loupedeck+. The Loupedeck and Travel Case Bundles will also be included in the Holiday offers, exclusively available here on Loupedeck.com, the Official Loupedeck Webshop.

Holiday discounts on Loupedeck consoles will be available on various online retailers, including Amazon Marketplaces. The best Holiday offers however will be part of the Loupedeck Holiday Deals, available exclusively on Loupedeck.com, the official Loupedeck online webshop.

Are you a Lightroom Classic power user? Look no further than the Loupedeck+ Photo & Video Editing Console. Loupedeck+ offers a universal editing experience, ideal for both novices and seasoned professionals. Its intuitive interface aligns seamlessly with the editing process, offering a user-friendly layout that promotes comfort and ease of use. Beginners will appreciate its straightforward approach, while advanced editors will benefit from its customizable controls that streamline and enhance the editing and color-grading process.
Equipped with tactile buttons, dials, and a wheel, the Loupedeck+ allows for effortless adjustments of exposure, image cropping, rotation, color grading, video playback control, and beyond. And it's now fully customizable and can be personalized to your individual editing style and preferences.
For creative professionals who demand precision, efficiency, and limitless customization, the Loupedeck CT emerges as the ultimate game-changer. Seamlessly compatible with a vast array of creative applications, including Lightroom, Photoshop, Ableton, Premiere Pro, and Final Cut Pro, the Loupedeck CT adapts to your ever-evolving creative needs. Tailor Loupedeck CT to your unique workflow, crafting personalized profiles for each application you use. Assign shortcuts and macros to individual buttons, making repetitive tasks effortless.
Feel the power of the Loupedeck CT's meticulously crafted design. Premium materials, tactile precision controls, touch-sensitive buttons, and a color wheel seamlessly blend to create an intuitive and enjoyable editing experience. Whether you're mastering the art of retouching, fine-tuning color grading, or navigating complex editing workflows, the Loupedeck CT places precision at your fingertips.
The Loupedeck Live is a versatile and affordable option for experienced content creators and streamers. It features tactile buttons, dials and a touch interface that make everyday editing and streaming tasks effortless. For streamers, Loupedeck Live enables you to switch scenes, manage lighting, command actions, and engage your audience effortlessly. Creators can leverage the console's wide compatibility with leading editing software and tactile controls to speeding up the editing process and produce professional-level content.
Beyond its creative applications, the Loupedeck Live also proves valuable for productivity tasks. By assigning shortcuts and macros to frequently used actions, users can streamline their daily workflows, whether managing emails, browsing the web, or performing system tasks. This versatility makes the Loupedeck Live a valuable asset for anyone seeking to enhance their overall productivity.
The Loupedeck Live S is a new and affordable console designed to enhance your streaming, content creation, and everyday productivity. This powerful yet compact console is perfect for budding streamers, content creators, or anyone seeking to boost their productivity. With the Loupedeck Live S, managing your streams is a breeze. Its streamlined interface and intuitive controls, including tactile buttons and touch-sensitive dials, let you seamlessly switch scenes, interact with viewers, and adjust audio levels without missing a beat.
The benefits of the Loupedeck Live S extend beyond streaming. This versatile console can also significantly boost your everyday productivity. Assign shortcuts and macros to frequently used actions, whether managing emails, browsing the web, or performing system tasks, and streamline your daily workflows.