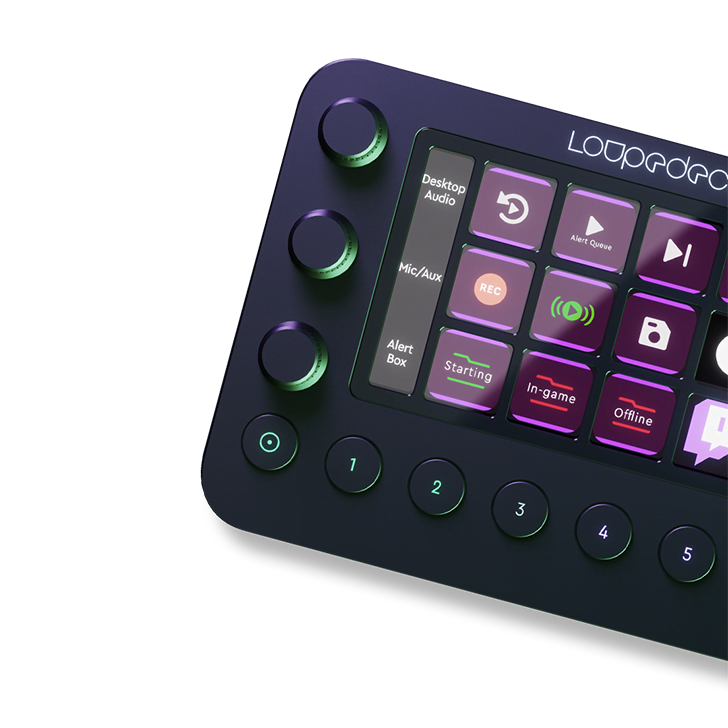 Loupedeck for live streaming
Loupedeck Live is a dedicated streaming control deck. This multipurpose controller streamlines your setup through tactile interactions between your streaming tools and creative software. Increasing the productive value of your streams is easy with Loupedeck's native plugins to open broadcaster software and streaming platforms. Loupedeck also provides deep, native integrations to popular creative software, so you can create engaging visual and audio content effortlessly.
Enhance your live streams with Loupedeck
Loupedeck Live brings seamless connectivity and tactile control to live streaming and content creation. Instantly switch, scenes, sources and command multiple functions at once. You can also precisely adjust your streams' audio channels and microphone levels without missing a beat.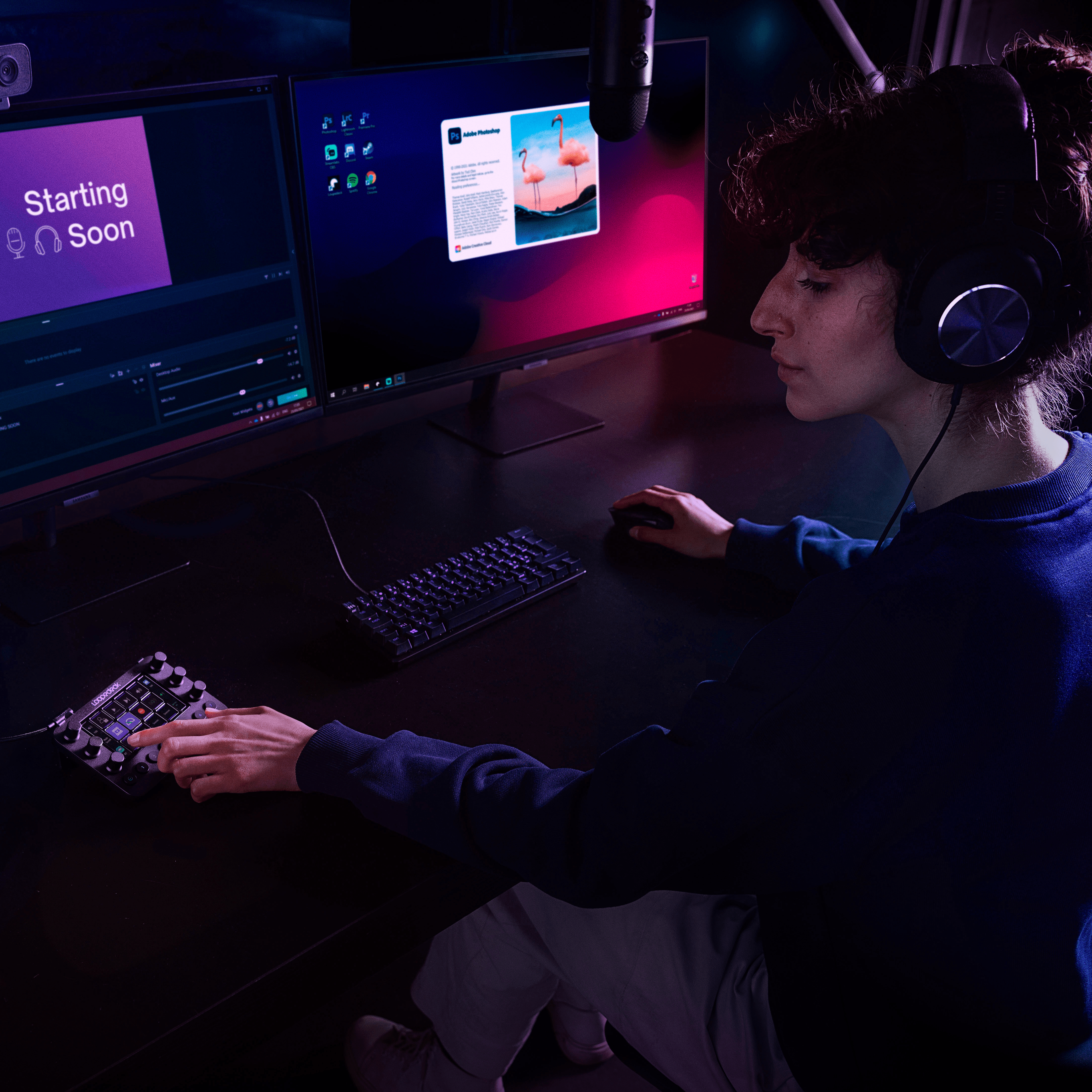 Simplify your streaming setup with Loupedeck
The new Loupedeck Simplified Profile for streamers, eliminates workspaces and centralizes your actions. Now all of your essential streaming tools for Loupedeck plugins like Twitch, Spotify, OBS Studio, or Streamlabs can be arranged into fixed pages. These fixed pages are conveniently assigned to the round button on your Loupedeck console, for instant access. Build your own profiles directly within the Loupedeck Software with your own actions. You can easily filter through actions to find what you need right away, and assign them to any button.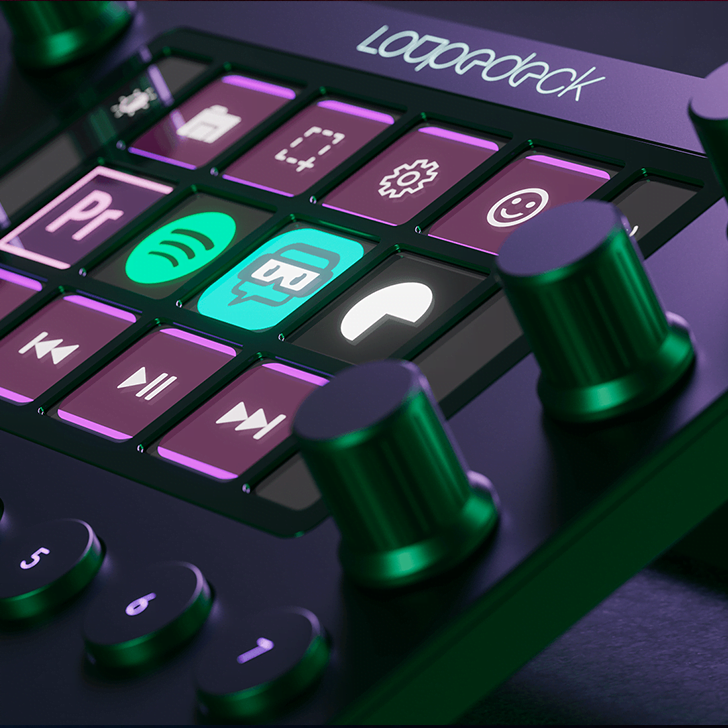 Enjoy seamless compatibility with Streamlabs and OBS Studio
Go live instantly, with Loupedeck's deep, native plugin to open broadcaster software Streamlabs (Win) and OBS Studio (macOS/Win). Assign scenes, sources, audio commands, and an unlimited number of actions to any touch screen for quick access. Seamlessly switch between streaming tools and platforms without delay, so you can stay focused.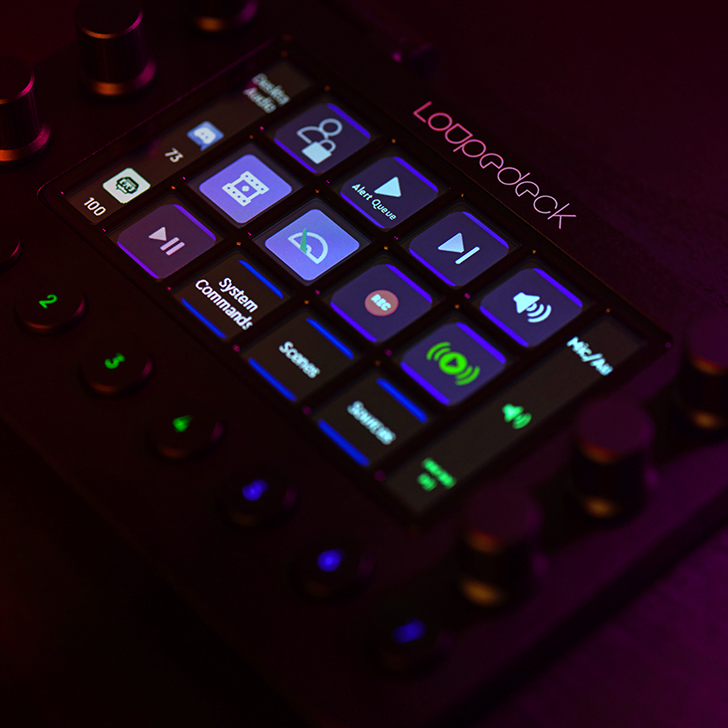 Broadcast pro-quality streams easier with Loupedeck for Ecamm and vMix
Loupedeck's newest integrations to vMix and Ecamm make creating and broadcasting pro-quality streams easier. Seamlessly video vMix, switch cameras, and control your broadcasts with Loupedeck for vMix on Windows systems. Professional streamers and content creators utilizing macOS can enjoy similar precision over their broadcasts with Loupedeck for Ecamm.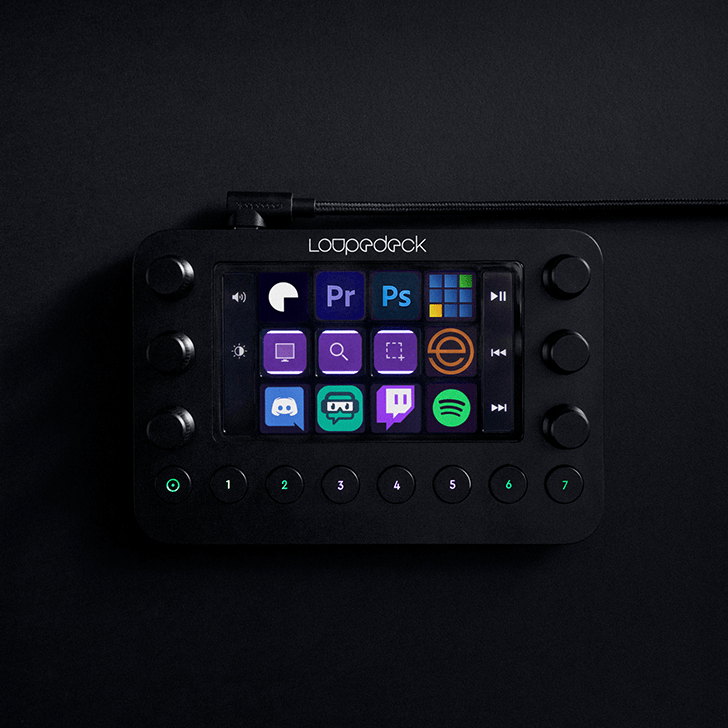 Connect your favorite streaming apps like Twitch & Spotify
Loupedeck seamlessly connects to your favorite streaming and audio apps like Twitch and Spotify. Let your fans know what you're listening to with Loupedeck's native plugin to Spotify. Simply push a button to switch track and turn a dial to adjust audio levels without delay. You can also engage your fans with the Loupedeck native plugin for Twitch. At the push of a button, you can send messages to your Twitch fans, toggle on slow mode, run ads, clear chat, and more!
Get started with Loupedeck for Streaming
Simply download the Loupedeck Software to start streaming with Loupedeck Live or Loupedeck CT.
Get started