Loupedeck announced its new streaming console, Loupedeck Live S.
Introducing the Loupedeck Live S, a custom console specifically designed for streamers, gamers, and productivity seekers looking for an easy, and affordable way to control their streams.
HELSINKI, June 1, 2022 – Loupedeck, creator of customizable consoles, has released its latest console, the Loupedeck Live S. Now you can control your Streams, Chats, Audio & more with Touch-Sensitive Buttons & Tactile Dials. The Loupedeck Live S simplifies streaming helping you grow and build lasting connections with your audience.
What Loupedeck Live S offers:
The Loupedeck Live S has a touch panel that can expand by up to 14 pages and is activated by a simple swipe. What distinguishes the Loupedeck Live S from other streaming devices is the dials. Streamers can adjust their performances easily and accurately using the dials or make instant changes at the touch of a button.
Compatible with both Windows and Mac, Loupedeck Live S comes with the same software as the Loupedeck Live and Loupedeck CT. 15 touch buttons, 2 dials and 4 analog buttons provide every conceivable operation required for everyday streaming, which the user can customize according to their preferences.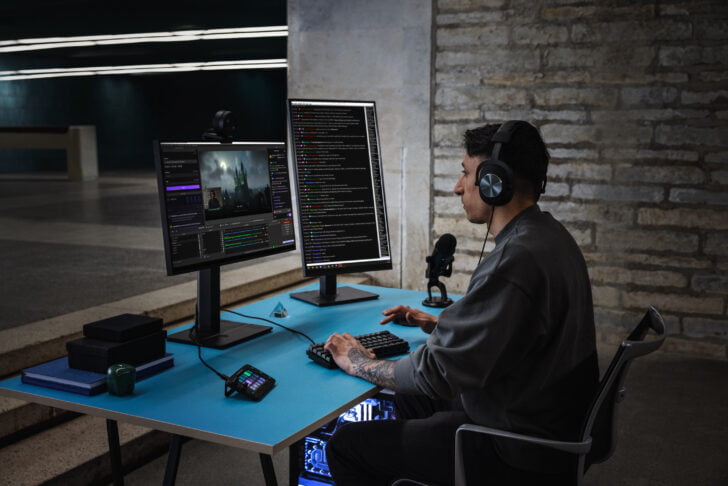 A few additional features include:
Native software integrations support popular streaming tools such as Twitch, OBS, Streamlabs, and Voicemod. Additionally, there are optional plugins for creative programs like Adobe Lightroom and Final Cut Pro and integrations for additional creative work.
Full control over audio and lighting with freely assignable dials for precise adjustments to volume, backlighting and more, as well as dial push function for mic muting.
Audio Mixer Software controls inputs and outputs from different sound sources separately and accurately thanks to the unique haptic dials.

·

Loupedeck Marketplace 

allows users to download and share custom profiles, plugins, and item packages from external providers, partners and influencers, from a constantly growing content library (currently more than 70 downloadable items).
"Anyone who streams knows the game sound can drown out the music volume, the lighting is often too dark and the chat alerts too intrusive, which all need to be remedied at once" says Thomas Kilian, Product Owner Streaming at Loupedeck, and long-time e-sports caster (who is well known in the scene as Khaldor). "An annoyed user will click through different sources and make awkward adjustments with the mouse, but with the all-encompassing features of the Loupedeck Live S, all of this can be conveniently and quickly fixed with a single hand."
Crowdfunding campaign launches on Indiegogo
Today, we launched a crowdfunding campaign on Indiegogo to get our product in front of eager investors and gamers.
By launching on Indiegogo, Loupedeck hopes to ignite excitement among the gaming community ahead of the shipping date and offer them a chance to get the console at a heavily discounted price during pre-sale.
Take advantage of our Early Bird Deals starting at 99€ when you pre-order the Loupedeck Live S today.
Discover how the Loupedeck AI assistant, powered by OpenAI, can transform your creative process by streamlining tasks, from ideation to editing, and social media management. Elevate your content and boost productivity effortlessly.
The holiday season is the time for giving gifts and connecting with family and friends. Loupedeck Consoles are the best holiday gifts for photographers, filmmakers, designers, and people who stream and create content for their Twitch or Youtube channels.