Loupedeck for Streamers: Streamlabs Desktop Plugin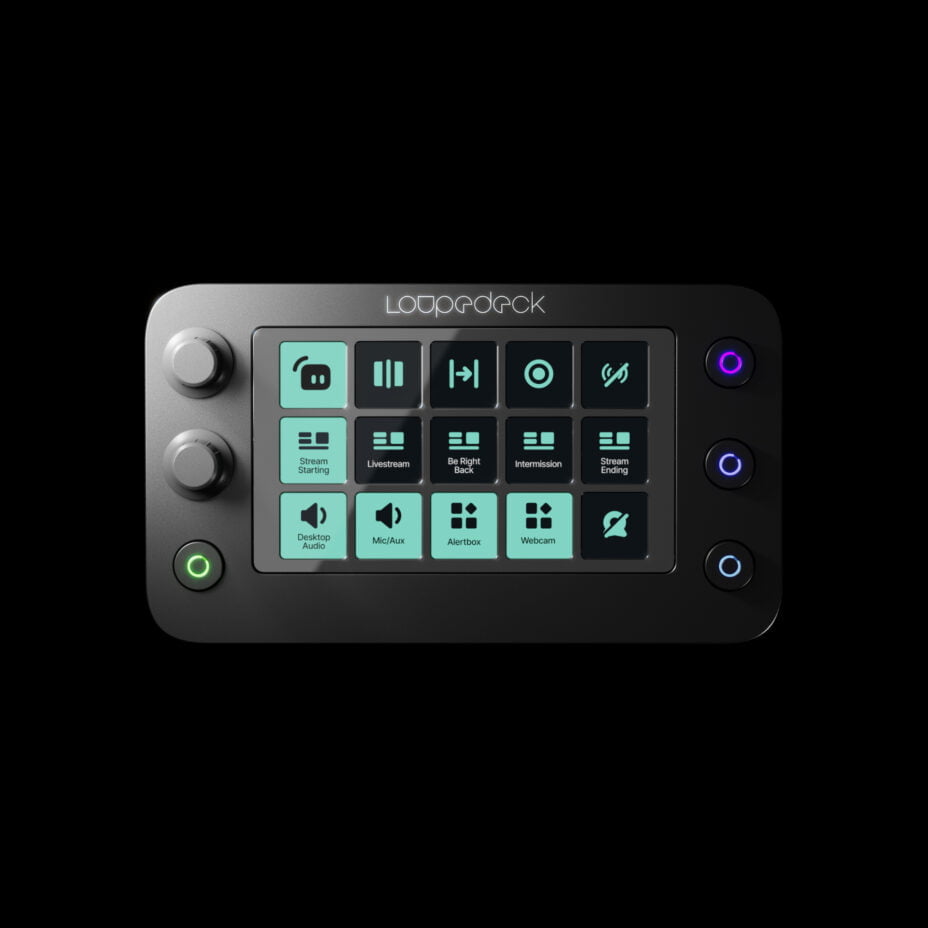 The world of content creation is evolving, and we at Loupedeck are dedicated to staying ahead of the curve, ensuring all creators and streamers have the best tools at their fingertips.
Today, we're excited to announce the release of our newest offering for live streamers of all levels: Streamlabs Desktop Plugin. Whether you're a seasoned Streamlabs user or just starting out, this tool is for you. Packed with features, it aims to enhance your streaming quality and optimize your overall experience.
"This release is our first offering, which accelerates our goal to bring an ecosystem of hardware and software to creators everywhere, enabling them to focus on doing what they do best, which is make amazing content." – Ujesh Desai, general manager of Logitech G.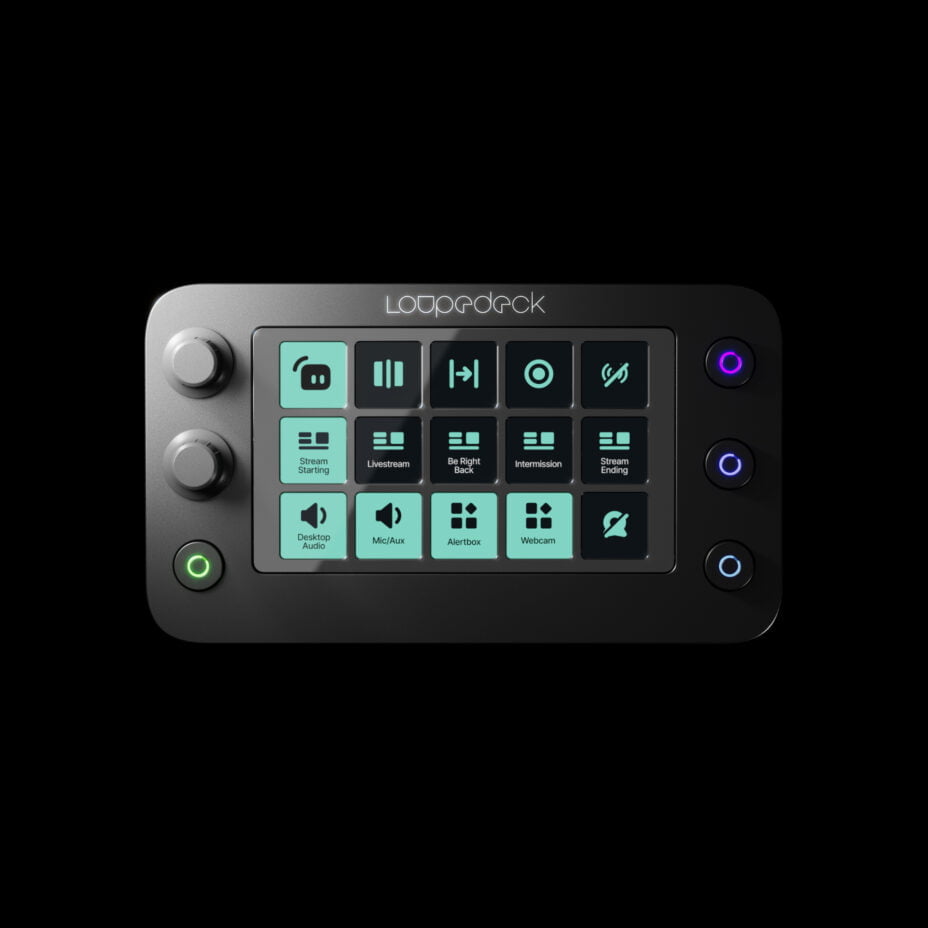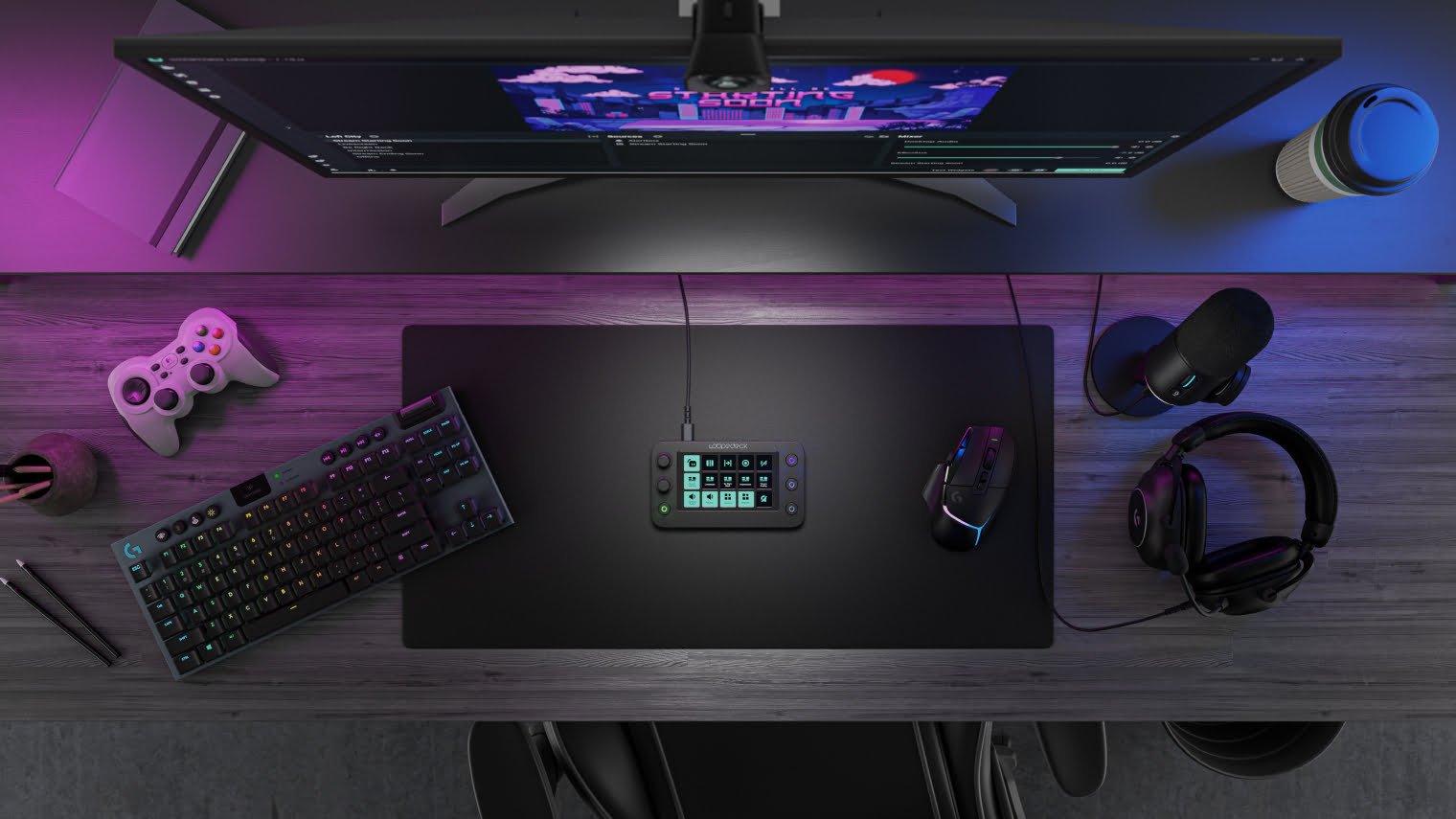 Be Everywhere, Stream Effortlessly
MEET LOUPEDECK CONSOLES
With the growing pressure for creators to be "everywhere", the need for integrated productivity tools has never been greater. Both Loupedeck Live and Loupedeck Live S are designed to be a creator's best friend and sidekick. They simplify complex tasks and enhance workflow efficiency. And with our new Streamlabs Desktop Plugin, setting up a streaming studio is now a matter of minutes!
Loupedeck Live S
Loupedeck Live S is the easiest way to stream, get connected with your audience, manage your daily productivity, and perfect your sound. Ideal for streamers, content creators and productivity seekers.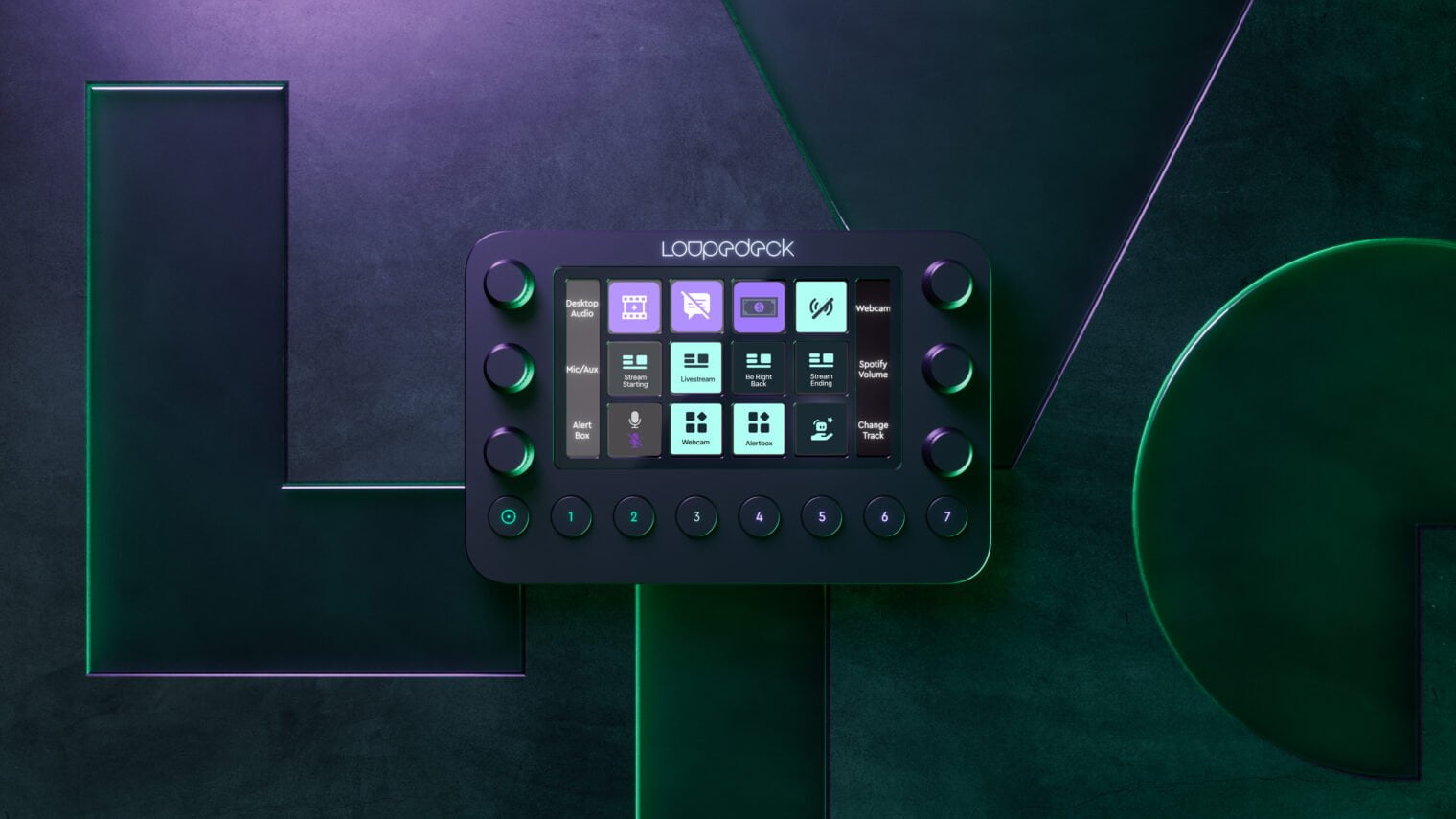 Loupedeck Live
Loupedeck Live brings total freedom to your content creation and streaming workflow. Create, edit, and stream on the fly and never miss a moment with complete control at your fingertips.
Features that Enhance Your Streaming
Control your scenes, sources, scene collections and Streamlabs audio effortlessly with Loupedeck's buttons and dials. With the Loupedeck Streamlabs Desktop plugin, focus your energy solely on immersive gameplay and engaging with your audience. Once connected, the Loupedeck console intuitively populates all your scenes and sources onto your interface, simplifying your workflow for stress-free, high-quality content creation.
Here are some examples of what you can do:
Intuitive Setup: Whether it's Scenes, Sources, Audio Sources, or Scene Collections, everything is auto-populated and organized within the Loupedeck software.
Command Control: Activate Streamlabs Desktop commands directly with the push of a button. No more shuffling between screens or tabs!
Real-time Stream Status: Instantly monitor active scenes, toggled sources, audio levels, mute/unmute, studio mode, virtual camera, live stream, and recording states right from your Loupedeck.
Precision Audio Control: With Loupedeck's dials, you can adjust your live stream audio with pinpoint accuracy.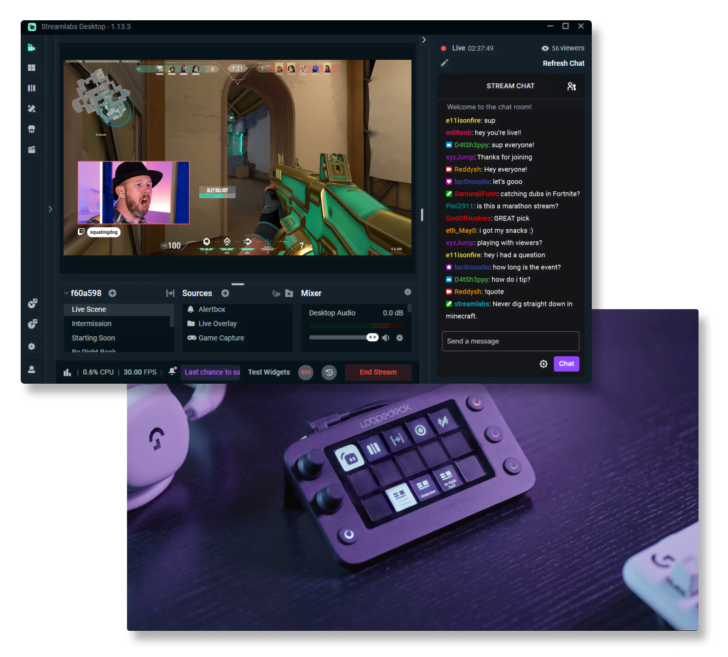 Unleash Your Live with Streamlabs Desktop
LIVE STREAMING AND RECORDING SOFTWARE FOR MODERN CREATORS
Streamlabs Desktop has everything you need to stream to the top platforms. Optimized for the best video and audio quality — capture your webcam, games, desktop, music, and microphone in one place. Add custom overlays, scenes, alerts, and more to make your stream uniquely yours. Expand your reach with horizontal and vertical video output, seamless workflows to Streamlabs editing tools, and more.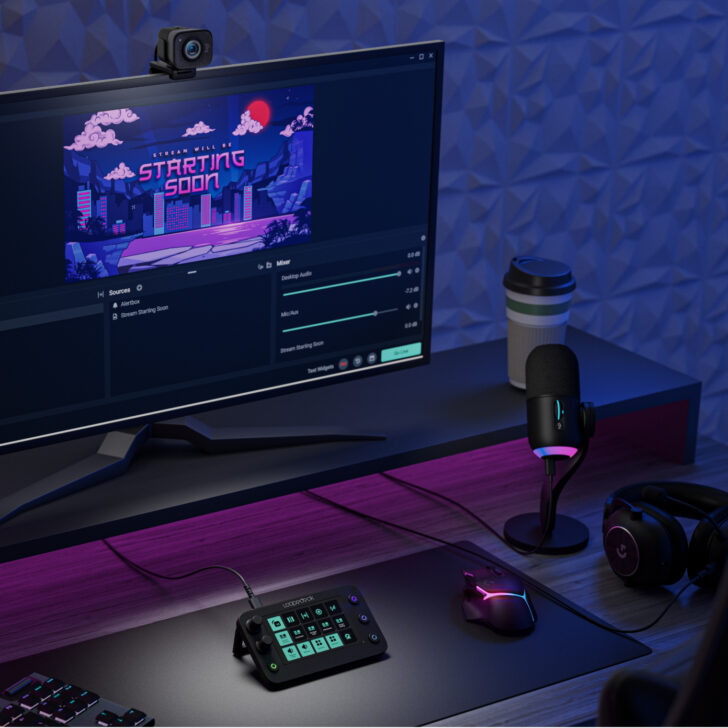 Availability & What's Next:
The Loupedeck Streamlabs Desktop plugin is now seamlessly integrated into all Loupedeck devices, coming pre-installed with today's Software Update 5.8. This addition complements our streaming suite, featuring platforms like Twitch, Twitch Studio, OBS, and more. For a quick start guide, watch our "How to Start Streaming Fast" tutorial video.
For those attending TwitchCon, we invite you to join us at the Logitech booth to experience the plugin firsthand.
To further expand your streaming and productivity capabilities, we've recently added plugins for Microsoft Teams, WinAudio, Bitfocus Companion, Microsoft PowerToys, MuteDeck for Zoom, Libre Hardware Monitor, and a Loupedeck AI Assistant to the Loupedeck Marketplace.