Loupedeck Holiday Deals
All consoles & bundles up to 80€ OFF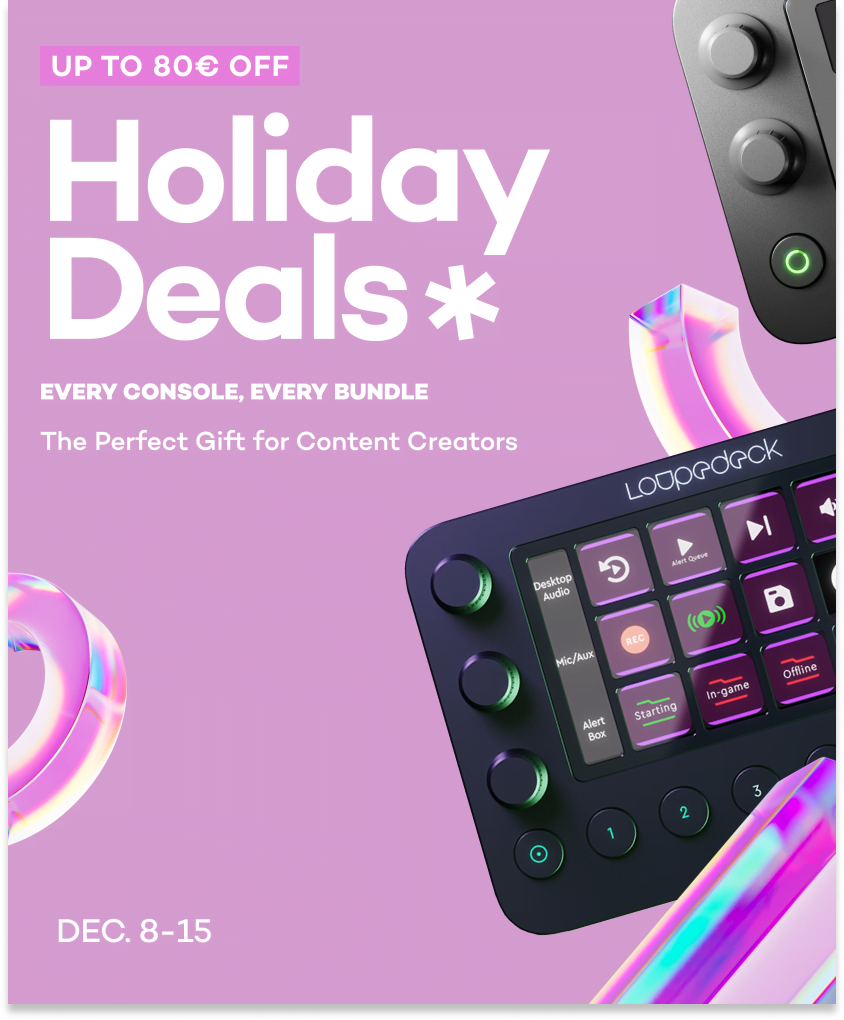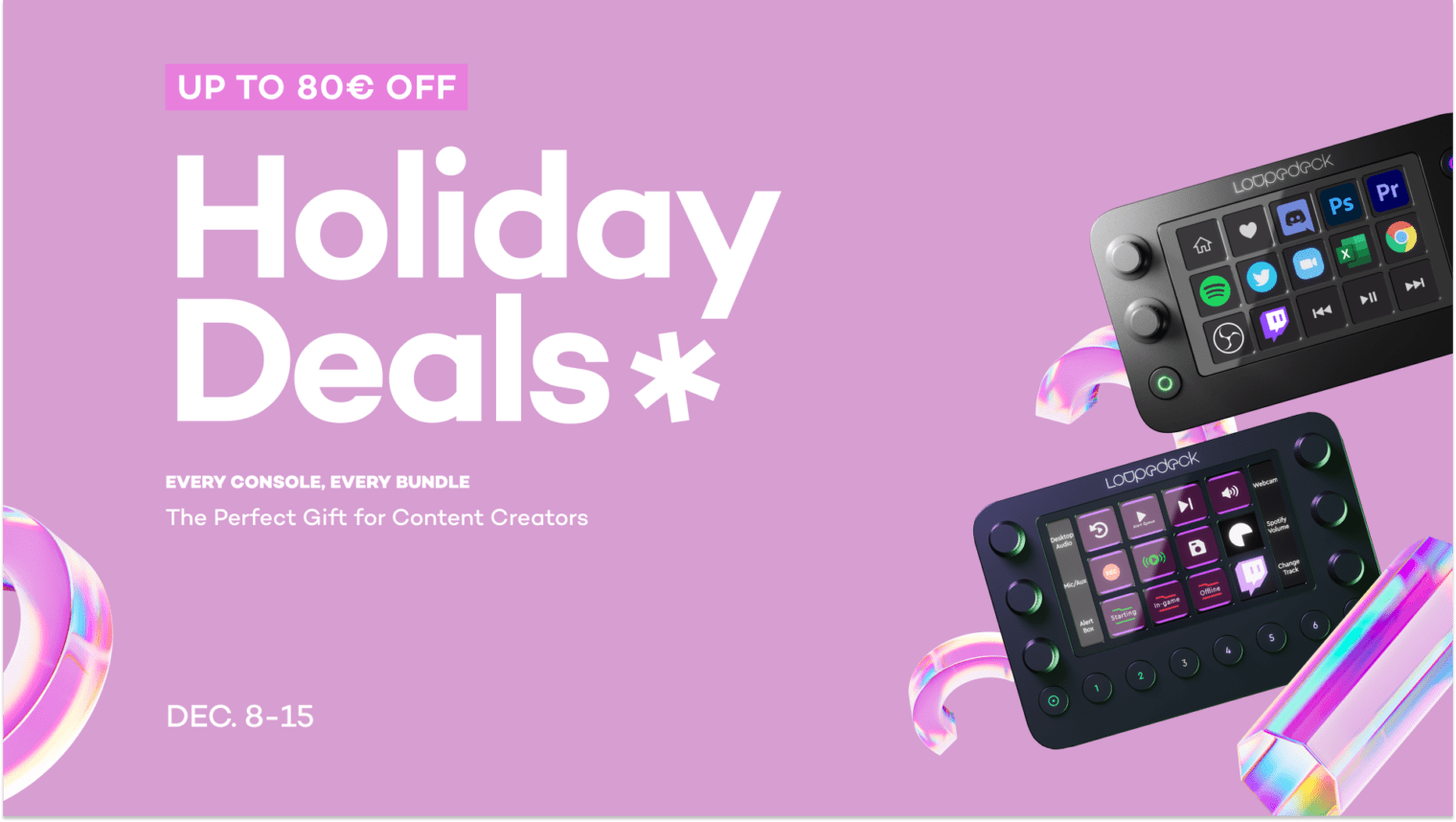 The best gifts for creators
This holiday, get up to €80 OFF on Loupedeck Consoles and Bundles! The perfect gift for every content creator, streamer, photographer and filmmaker. Don't miss the year's best deals on Loupedeck CT and the full Loupedeck. Act fast – sale ends Dec. 15th.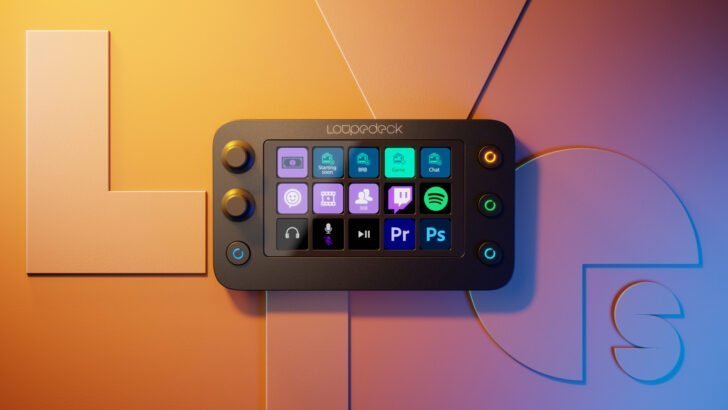 Loupedeck Live S
SIDEKICK FOR STREAMING AND PRODUCTIVITY
Streaming has never been easier. The Loupedeck Live S simplifies streaming with touch-sensitive buttons and tactile dials, so you can chat with fans, switch scenes, adjust audio with ease, and so much more.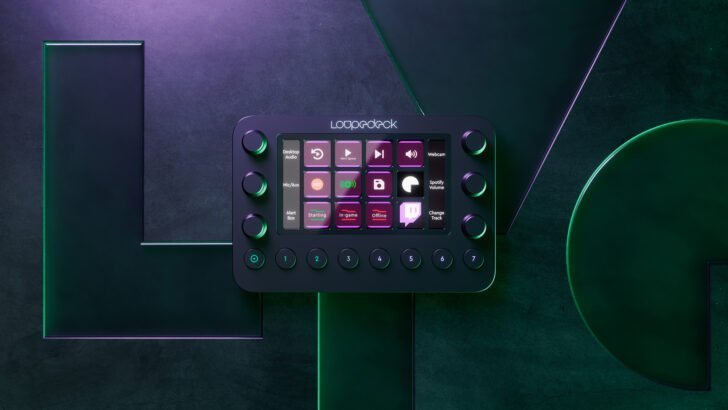 Loupedeck Live
CREATE AND STREAM LIKE A PRO
Loupedeck Live brings total freedom to your content creation and streaming workflow. Create, edit, and stream on the fly and never miss a moment with complete control at your fingertips.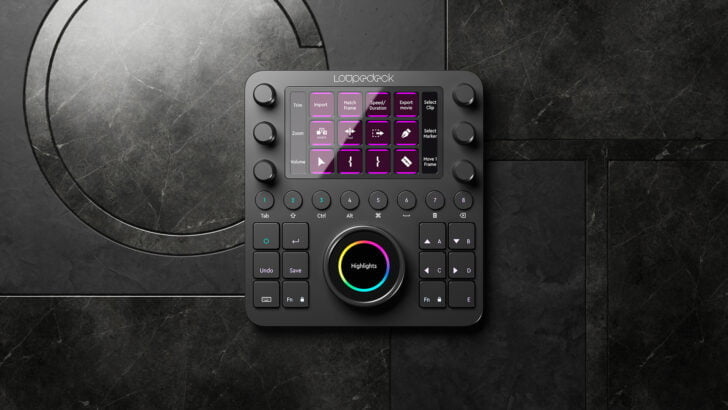 Loupedeck CT
PERSONALIZED WORKFLOW FOR CREATIVE MASTERS
Push boundaries and bring any vision to life through seamless interactions and unlimited creative control. Loupedeck CT is our most powerful and highly customizable editing console for creative professionals.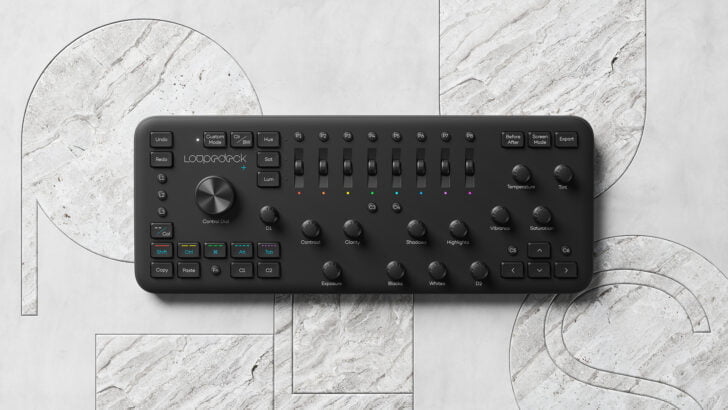 Loupedeck+
EDITING MADE EASY FOR BEGINNERS AND PROS
Loupedeck+ makes editing simple, keeping your creative vision in focus. Its intuitive design makes retouching, grading, and fine-tuning your photos and videos feel like second nature.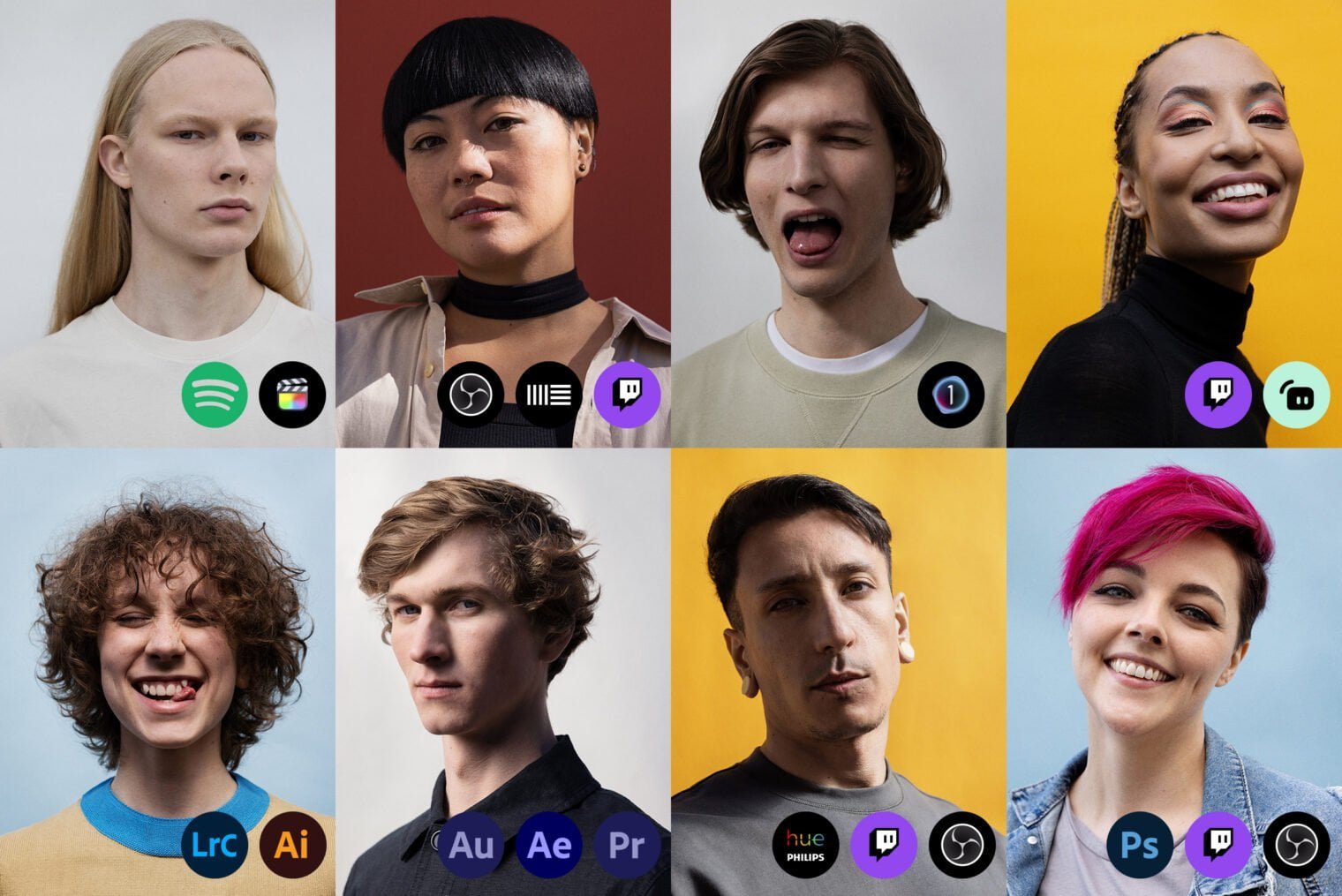 Create with your favorite software
A SEAMLESS CREATIVE EXPERIENCE
Loupedeck offers deep native integrations with industry-leading creative software for photo editing, retouching, video editing, color grading design, streaming, and much more.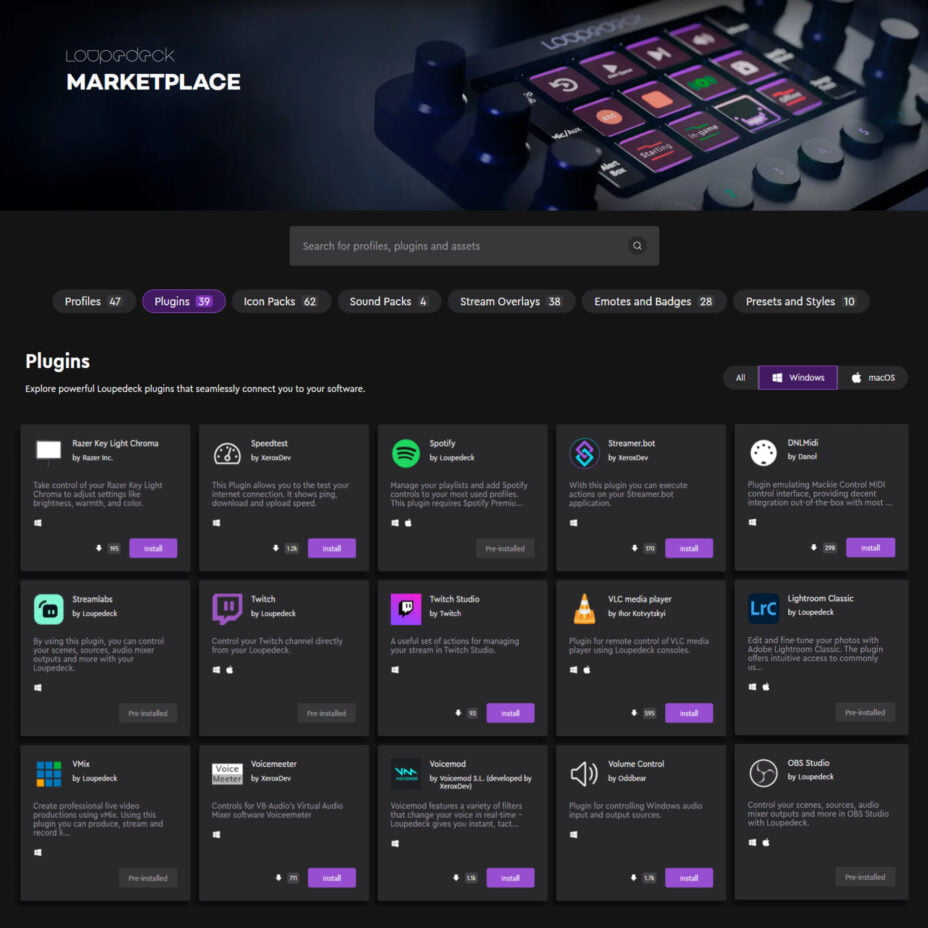 LOUPEDECK MARKETPLACE
Free plugins, profiles & icon packs
Loupedeck Marketplace is where it's all at. Here you'll find tools specifically tailored to your console, plus over 200 downloadable items and brand-new content added regularly.
Ready to elevate your creative performance?
EXCLUSIVELY ON LOUPEDECK.COM
Shop the complete collection of Loupedeck custom consoles, bundles, and accessories. Free International Shipping on all Loupedeck console orders.
Explore now
Discover more on the Loupedeck Blog
Looking for a holiday gift for a streamer or content creator? You've come to the right place.
This holiday we're offering the biggest deals and discounts on our entire collection of Loupedeck consoles, guaranteed to make any creator's life, well… easier!
Exciting announcement: Loupedeck is now part of the Logitech family, and we couldn't be more thrilled! By combining our expertise, resources, and passion for innovation, we're set to create a future where creativity knows no boundaries. Stay tuned as we embark on this exciting journey together!