How Adam Karnacz enhanced his landscape photography with Loupedeck+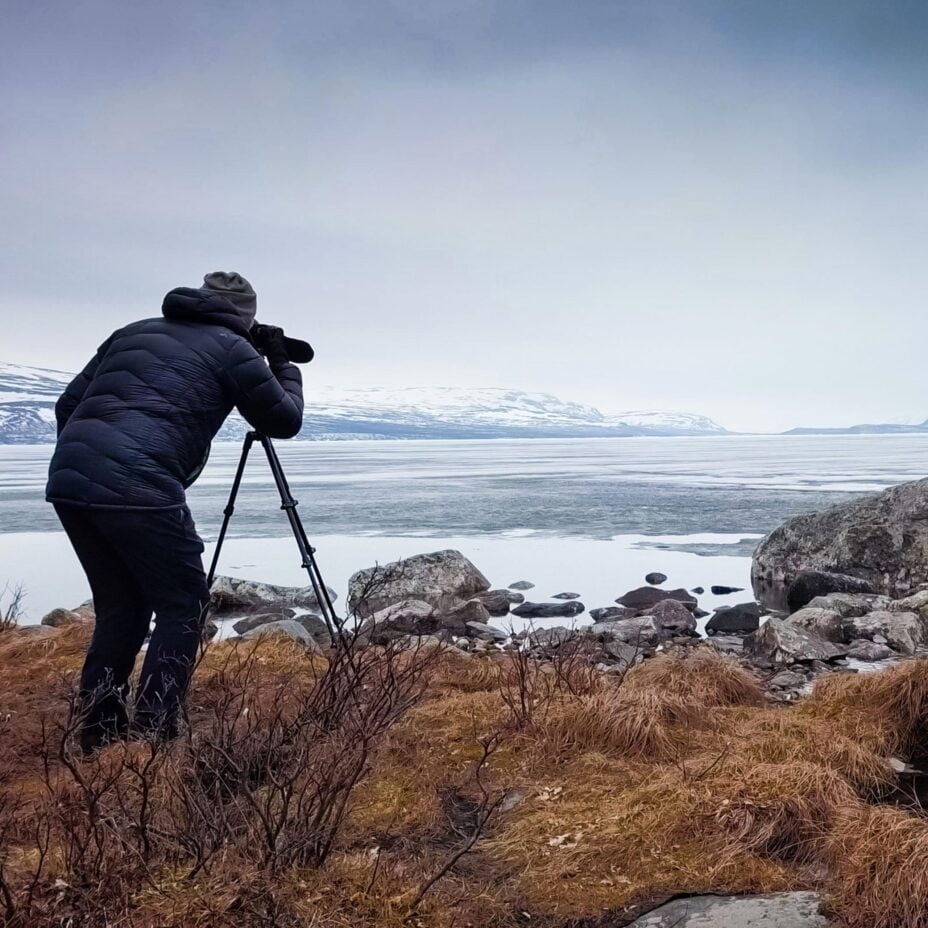 Adam Karnacz visited us here in Finland to express his experiences with Loupedeck editing consoles. Before we met up here in Helsinki we sent Adam on a photographic adventure to Finnish Lapland where he documented the beautiful landscapes of Finland and even Norway!
Adam Karnacz of First Man Photography is an internationally recognized British landscape photographer and filmmaker. It was in North Yorkshire, England where he developed a true passion for nature and the outdoors. The pull of landscape photography accompanied by a streak of passion and rigor has all guided the evolution of his career.  Adam's professional experience ranges from wedding photography to developing himself into a full-time landscape photographer, which he enthusiastically documents on his Youtube channel, @FirstManPhotography. While on location, Adam uses a variety of processing styles and alternate techniques, which he demonstrates and shares with his followers every Sunday!
Like Adam, Loupedeck+ the photo and video editing console strives to evoke creativity and enthusiasm by providing a faster and more intuitive approach to the editing workflow. Here he shares with us what he's learned along the way and how his artistic techniques and reflections continue to evolve.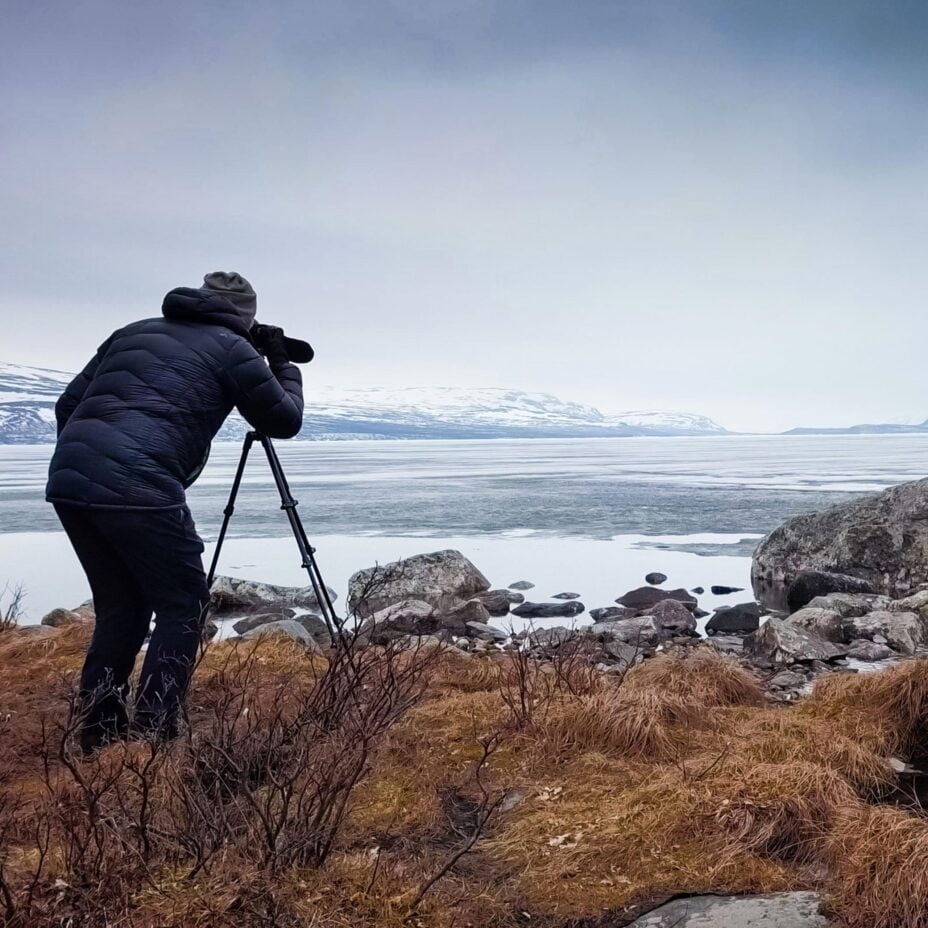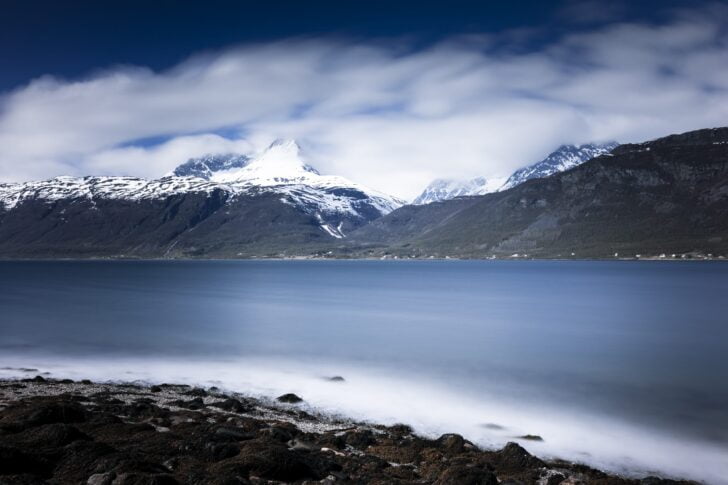 Meet Adam Karnacz of First Man Photography
Are photographers born or made, and can you describe your successful journey?
Some people are definitely born with a bigger artistic streak, with a natural appreciation of the story. Even with a small portion of natural talent, hard work is the key to everything. Ever since I merely considered going professional, working harder than the next guy or girl has been my base ethos. This includes my creation of art and the business sides of being a pro photographer. It's a journey that requires patience and a pragmatic approach to opportunities both big and small.
How would you describe your style of photography?
I am not sure the word "style" is descriptive enough. My "photographic personality" is made up of various styles that consist of using different focal lengths, long exposures, and capturing new locations. Natural landscapes are definitely a signature of my work, but I aim for my images to tell the story of the landscape and evoke emotions The videos I create have also become a big part of my photographic personality. The videos allow me to expand the story around the image and serve as a documentary on how the image was made. It also gives me a platform to talk about key areas related to landscape photography such as the environment, conservation and the positive benefit doing landscape photography can have on your mental health.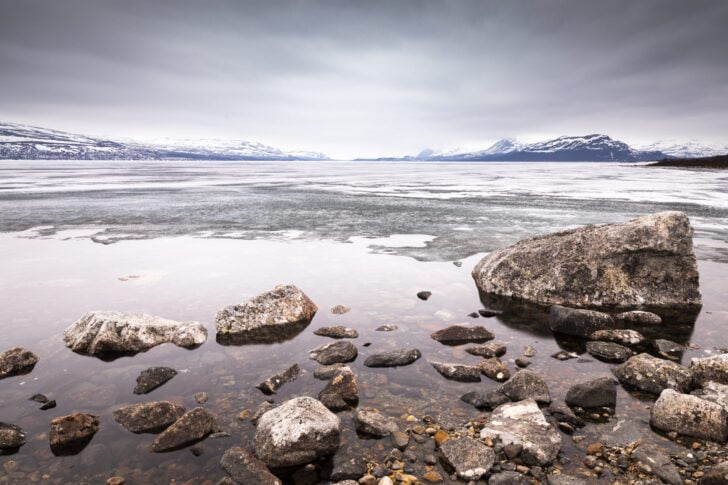 Achieve perfect landscape edits in Lightroom with Loupdeck+
Adam Karnacz from First Man Photography describes how to achieve that natural, yet the dramatic feel of your landscape photos using Loupedeck+ and Lightroom Classic. With the addition of Loupedeck+ to your workflow, you will experience a more intimate editing process, which Adam brilliantly showcases. The intuitive design of the console allows for your hands and eyes to work in sync, allowing you to simply focus on creating the perfect image.
The Loupedeck team invited Adam Karnacz to visit us here in Helsinki, Finland. Before we met up with Adam, we sent him to explore Lapland, to document the natural Finnish landscapes. From there he made his way up to the Norwegian border where he was inspired by Saana and the beautiful mountainous landscape.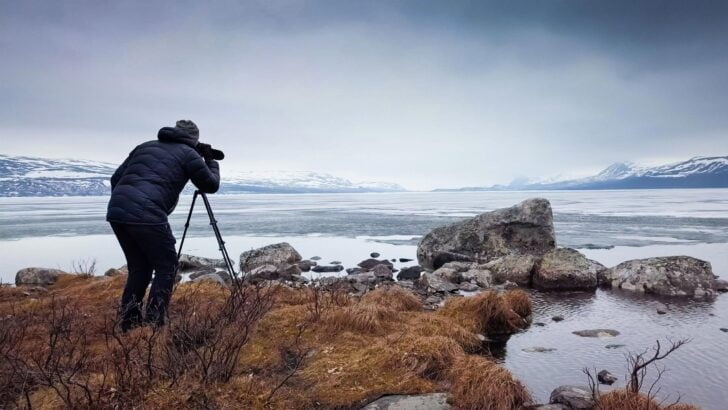 What sparked your interest in Loupedeck+?
For a while, I had been looking for a control surface to introduce into my workflow for post-production in both photography and video. I wanted to move away from the mouse and keyboard in the hope of increasing productivity and making the connection between my hands and my work on the screen feel more natural. My search for this led me to Loupedeck+.
How has Loupedeck+ affected your creativity when editing?
Using the Loupedeck+ has been an exciting experience. Having used a keyboard and mouse for many years, improvements in efficiency were not immediate, as it took some time to learn the new console. Creatively, the improvements were immediate. Having the tactile connection to individual controls produced a more natural and artistic experience. I am now able to edit without taking my eyes off of the image, which has become an invaluable part of my creative process.
What technical element of Loupedeck+ improved your editing experience?
The placement of the controls is very well thought out straight out of the box. For example, the controls for white balance, which include temperature and tint, are located right next to each other. Without thinking I started controlling both at the same time, using only one hand, which further increased my efficiency and creativity. It's a really natural experience!
What key functions of Loupedeck+ would you recommend to other professional photographers?
I was a big fan of the control settings straight out the box but the software allows the photographer to customize the controls as they see fit using the custom mode. The additional dedicated custom buttons are also extremely useful and all my most regular Lightroom functions can be added to them such as changing between the Library and Develop module.
Discover more Loupedeck Stories
Exciting announcement: Loupedeck is now part of the Logitech family, and we couldn't be more thrilled! By combining our expertise, resources, and passion for innovation, we're set to create a future where creativity knows no boundaries. Stay tuned as we embark on this exciting journey together!
OpenAIのテクノロジーを利用したLoupedeck AI assistantが、コンテンツ制作プロセスをどのように変革するか体験してみましょう。アイディア出しから編集作業、ソーシャルメディアの管理といった作業を、これまでになく簡単に効率化することができます。